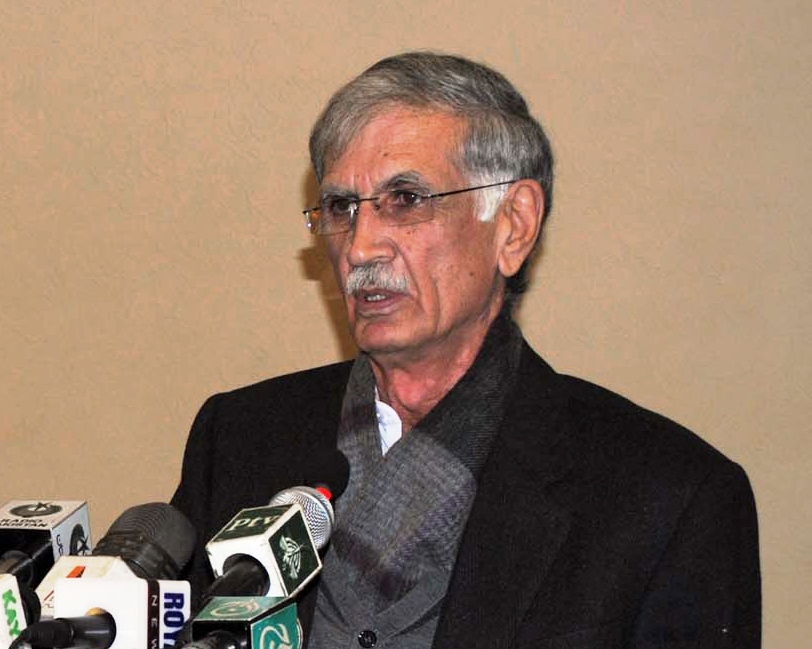 ---
PESHAWAR: Opposition benches in the Khyber-Pakhtunkhwa (K-P) legislature submitted a vote of no-confidence against K-P Chief Minister Pervaiz Khattak in the provincial assembly secretariat on Tuesday.

According to Awami National Party (ANP) parliamentary leader Sardar Hussain Babak, the requisition was moved solely to stop Khattak from dissolving the provincial assembly.

"We don't have any concern with PTI legislatures' resignations from the provincial assembly. The requisition for bringing vote of  no-confidence against Khattak is a step to stop dissolution of the K-P assembly," Babak told The Express Tribune, adding that following PTI's resignations, the opposition parties will sit together to form a new government in the province.

The requisition was submitted by Sikander Sharpao of the Qaumi Watan Party, the former coalition partners. The QWP left the government after two of its members of the cabinet were removed on corruption charges.

Laeder of the Opposition in the K-P Assembly Maulana Lutfur Rehman claimed that the Jamat-e-Islami would support the vote of no-confidence. However, K-P information Minister Mushtaq Ghani said that opposition parties lacked the required strength, adding that the coalition partners supported the PTI.

On the other hand, sources told The Express Tribune that Pakistan Muslim League-Nawaz (PML-N) has been the main hurdle in bringing vote of no-confidence against Khattak.