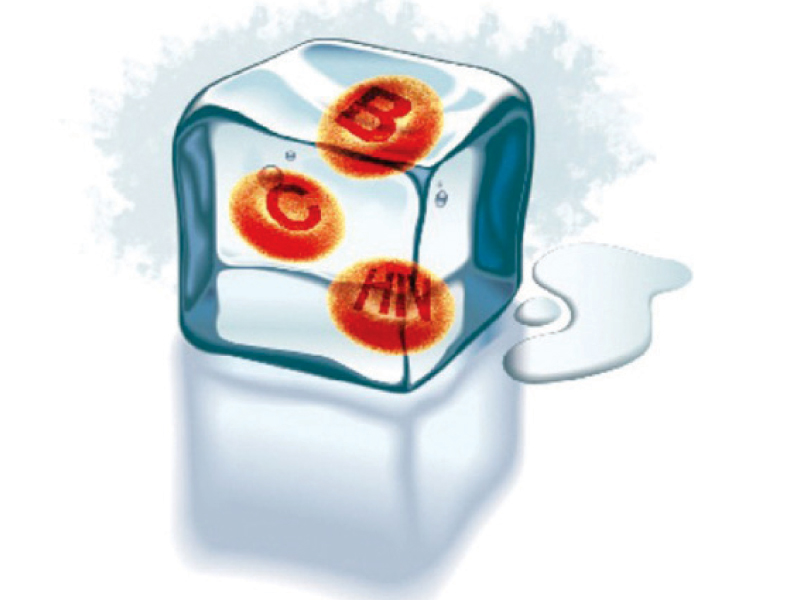 ---
KARACHI: When Syed Ali Mujtaba Zaidi was diagnosed with hepatitis C, he never thought he would live a normal family life until his treatment started in 2003.

Zaidi, now 39, was diagnosed with the life-threatening disease in early 2000, but after receiving four months of treatment with his brother's support in 2003, he was able to make a recovery. "I was not confident about the chances of being treated since I knew that only 35 per cent of hepatitis C patients survive this disease," Zaidi told The Express Tribune at a public awareness session held at Aga Khan University Hospital (AKU) to mark the seventh World Hepatitis Day.




The fortunate fighter credited his doctors for playing the lead role in his recovery, saying that they guided him through his treatment process without making him feel helpless. Instead, they encouraged him to live his life without fearing the disease, because his recovery time depended on his willpower.

AKU's patient welfare discounts went a long way towards helping Zaidi receive treatment. "I could not afford the Rs200,000 needed for my treatment," he informed The Express Tribune.

After being treated successfully, Zaidi was able to get married in 2008 and is now a father of two. "My new aim in life is to tell everyone suffering from this disease that they too can live a happy life like me. You can't just let yourself die," he said.

"It is an immense pleasure to see fighters like Mujtaba," said AKU's department of medicine gastroenterology head Dr Shahab Abid. "They are an inspiration for patients working towards recovery."

Abid said he has spent the past 24 years working day and night to ensure that patients like Zaidi do not have to compromise on their quality of life.

"Pakistan's treatment facilities for hepatitis C are similar to those in the rest of the world," said Dr Wasim Jaffri, a professor of medicine at AKU. "The treatment here is also cheaper than in Europe or the United States."

Early detection and treatment was best for fewer complications, said Jaffri, adding that 70 per cent of hepatitis cases turn into liver cancer if not treated in time.

Published in The Express Tribune, August 19th,2014.