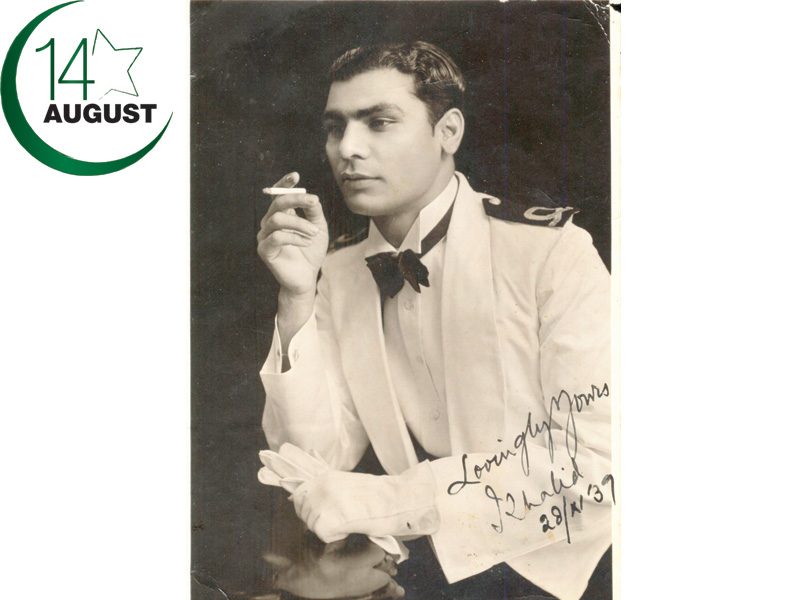 ---
My grandfather Commodore Khaled Jamil, a member of the Royal Indian Navy, sent this photograph to his family in 1939. I believe he was a lieutenant at the time and this was his officer's suit – the cigarette is just for style, as my grandfather's real dream was to be a movie star, according to family stories. He was married a few years after this photograph was taken, in 1942 in Lucknow. At the time of Partition, he opted to join the Pakistan Navy and migrated to Karachi with his wife and three sons. He retired as Commodore and Chief of Staff of the Pakistan Navy in 1956. 

PHOTO: REHAN RAFAY JAMIL

CONCEPT: SANAM MAHER

DESIGN: SAMRA AMIR

This August, The Express Tribune will feature photographs from contributions to an open call for images from the struggle for independence and Pakistan's formative years.

Published in The Express Tribune, August 18th,2014.

 
COMMENTS (3)
Comments are moderated and generally will be posted if they are on-topic and not abusive.
For more information, please see our Comments FAQ