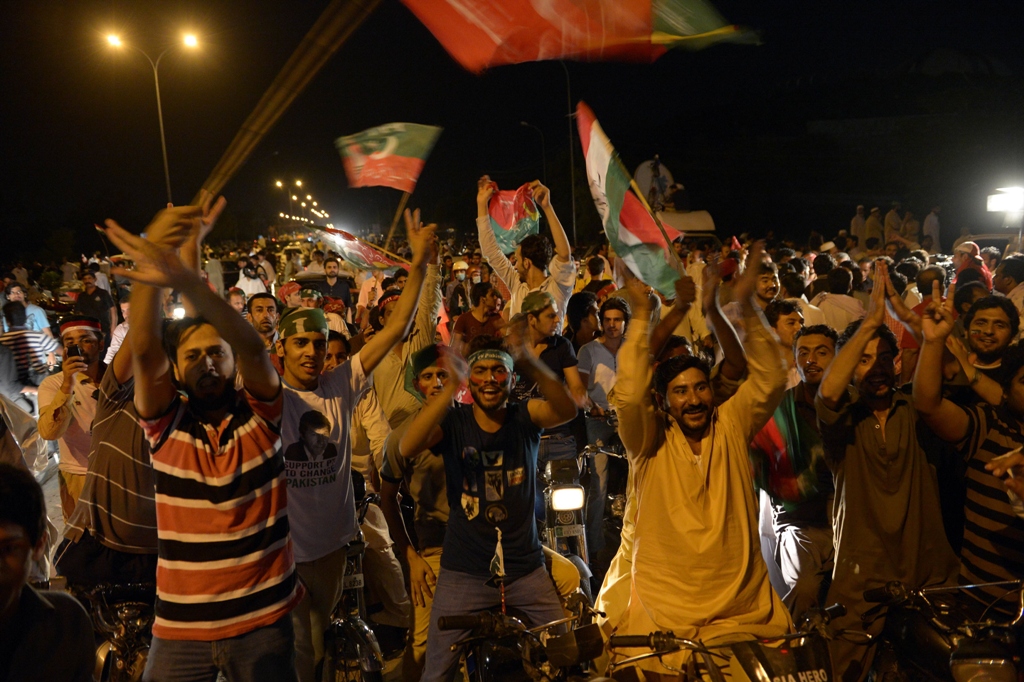 ---
ISLAMABAD: On the third day of Pakistan Tehreek-e-Insaf's (PTI) Azadi march in the federal capital, the marchers took a sigh of relief as the organisers made arrangements to turn their sit-in venue a little congenial for them. 

From the day one, it was noticed that arrangements at Pakistan Awami Tehreek's (PAT)'s Inqilab rally – camped at a few hundred yards' distance on a parallel road in Aabpara – were far better than that of the PTI rally. Even the PTI chief Imran Khan had acknowledged this fact.

During his 3:00am speech on Sunday, Imran Khan had announced to make proper arrangements, work on which started early in the morning. The first change at the PTI rally was arrival of chairs. The marcher were later also provided food.

The protesters have braved heavy rain in the last two days and in view of the weather conditions, a shelter – in the shape of large canopies – was installed on one side of the road at the tail of the rally.

The old stage was also moved and parked at roadside to block one side of the road as a new stage – a 40-foot long container having many features, including an air-conditioned apartment-cum-conference room – was brought in.

On Sunday, the PTI gathering also snowballed as people from the twin cities came out to listen to the 'most important speech of PTI chief Imran Khan'. New faces from the Khyber-Pakhtunkhwa (K-P) were also visible in the rally.

The people of the K-P were the first to reach the federal capital under the leadership of the K-P chief minister. But a majority of those who had been present during the first two days have already gone back home.

The number of marchers was high in front of the newly installed stage. However, the number was expected to plummet as several families – including women and children – started to return after nightfall.

Published in The Express Tribune, August 18th,2014.