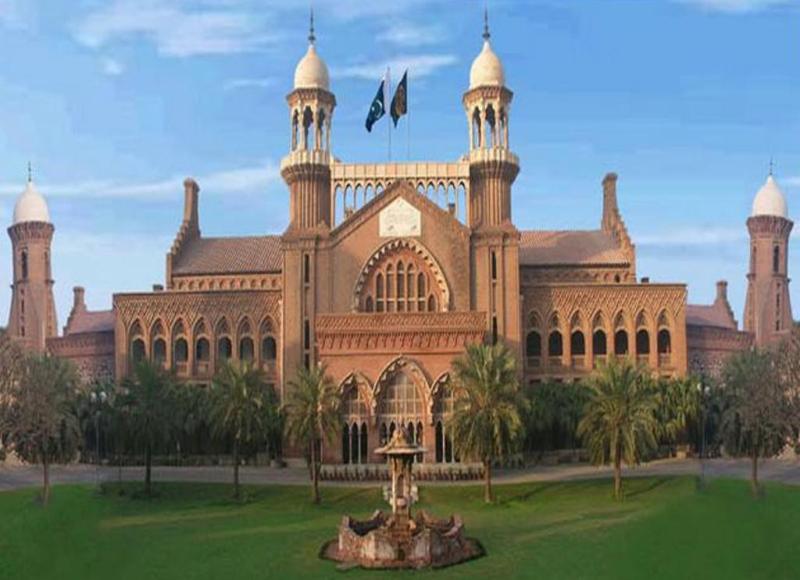 ---
LAHORE:



The Lahore High Court (LHC) full bench that declared Pakistan Tehreek-i-Insaf (PTI) and Pakistan Awami Tehreek marches to Islamabad unconstitutional in its short order on Wednesday, has remarked in the detailed judgement released on Thursday that PTI chairman Imran Khan's statement that a commission proposed by the prime minister to investigate the alleged rigging of elections would not be able to act independently amounted to contempt of court.




The bench issued its detailed judgement on a petition seeking a ban on Azadi March and Inqilab March by the PTI and Pakistan Awami Tehreek, respectively.

The court said it had watched the July 4 interview of Imran Khan with Javaid Chaudhry, an anchorperson for Express News.

It said Khan had had said he would call off Azadi March if election records of four National Assembly constituencies were audited and that if a commission was formed under the chief justice of Pakistan to complete the process within two weeks.

The bench said in his address to the nation on August 12, Prime Minster Nawaz Sharif had agreed to Imran Khan's demand.

However, it noted, the Tehreek-i-Insaf chief had turned down the prime minister's offer of forming a commission to investigate the alleged rigging.

"He has even used contemptuous language by saying that the commission will not be able to perform independently in the presence of the prime minister," the court said.

The bench said the attorney general had also taken serious exceptions to Imran Khan's remarks. He has requested the court to issue a contempt of court notice to the PTI chairman, the court said.

"We have gone through the record available with us and also watched the prime minister's address to the nation and prima facie we are convinced that demands raised by the PTI chairman and PAT [Pakistan Awami Tehreek] chairman are in violation of the Constitution of the Islamic Republic of Pakistan, 1973.

As such for resolving the important constitutional issue, we admit this petition for regular hearing, observing that any violation of the Constitution by the protesters and their leaders would expose them to the legal consequences.

PTI chief and PAT chief are restrained, meanwhile, from launching Azadi March, Inqilab March or holding dharna [sit-in] at Islamabad, in any unconstitutional way, keeping in view the sanctity of the Independence Day and the current chaotic and uncertain situation prevailing in the country," the bench said.

It directed the respondents to file a written statement along with related documents until September 12.

Published in The Express Tribune, August 15th,2014.