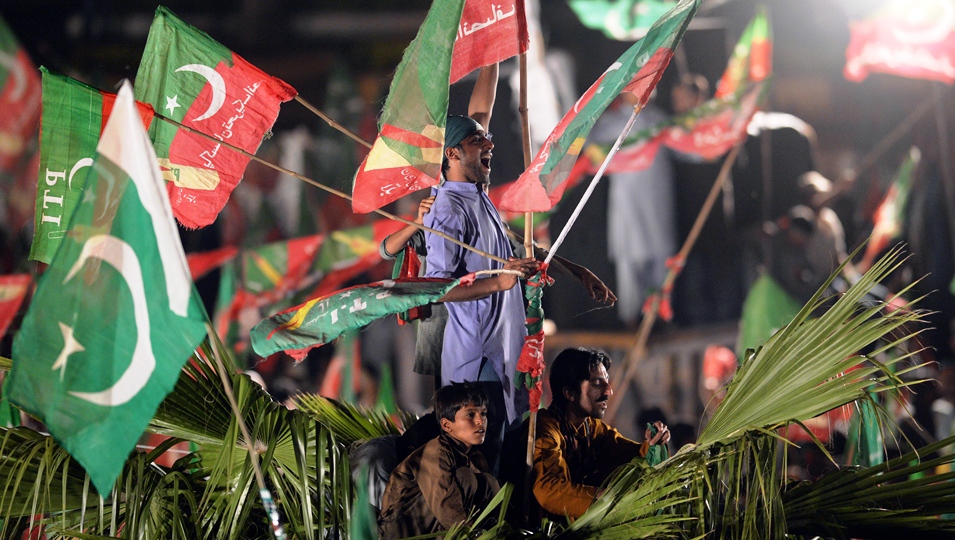 ---
LAHORE:



On the eve of the Azadi March, the spirit of Pakistan Tehreek-i-Insaf (PTI) supporters at Zaman Park seemed dampened.




Expansive tents housing hundreds of supporters, including about 50 women, were devoid of a charged-up atmosphere.

Fiza Zeeshan, senior vice president at PTI's Lahore women's wing, claimed the road barriers and the humid weather were responsible for the lack of excitement. "It is extremely hot and it is difficult to sit out in the open," she said.

She claimed that thousands of women would join the march once it started.

PTI workers have been making arrangements for setting up the camp since Sunday. The eight 'mobile toilets' set up at the camp may have facilitated the activists, but they have also become a source of stench.

Tanzeela Imran Khan, the PTI's Lahore women's wing vice president, claimed that the real challenge facing the PTI supporters was the misinformation. "The problem is that when you are camped outside amongst hundreds of people, it becomes all the more difficult to verify news coming in.

False news about an apparent deal between the government and the PTI is killing the spirit," she said.

The PTI seemed satisfied with the security arrangements in and around the camp.

However, they could not prevent the skirmishes between PTI and Pakistan Muslim League-Nawaz supporters, whose rally passed in front of the Zaman Park.

The provincial government placed hurdles, including containers, to block roads leading in and out of the city. However, the PTI supporters said that such steps would not stop their long march.

For Muhammad Kashif Butt, the PTI's youth member from Badami Bagh, all obstacles were surmountable, including the apparent shortage of fuel. "We have already stored fuel in anticipation of the artificial shortage in the city over the past few days," he said.

Some PTI supporters seemed concerned with the Pakistan Awami Tehreek's decision to join their party's long march.

Ali Tahir, a resident of Thokar Niaz Beg, said that PTI supporters were debating whether or not to join hands with the PAT.

"It was Tahirul Qadri party who joined the PTI's rally and not the other way around," he said.

Published in The Express Tribune, August 14th, 2014.