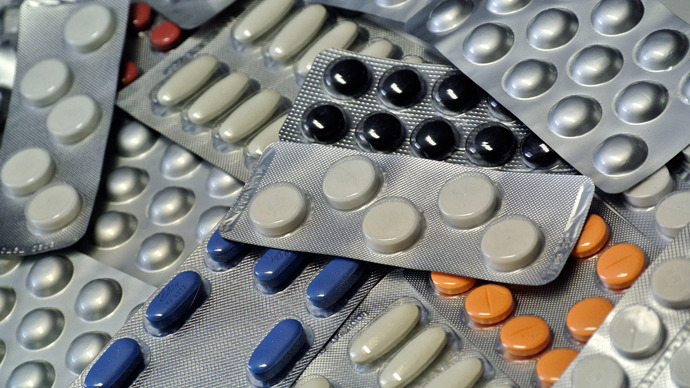 ---
LAHORE: Pharmaceutical manufacturers have expressed the belief that a transparent drug pricing policy will encourage large-scale investment in the industry, create jobs and provide quality healthcare products to patients in the country.

"A transparent pricing policy will not only address long pending issues but will also result in a predictable and stable environment in which the industry can grow and develop," said Haroon Qasim, Chief Executive Officer of Pharmevo Private Limited, while talking to The Express Tribune.

At present, the Drug Regulatory Authority of Pakistan (DRAP) is in the process of finalising its first medicine pricing policy.

Qasim stressed that a stable and transparent regulatory environment would lead to expansion of production facilities in line with international manufacturing standards, which would help Pakistan capitalise on the billion-dollar export potential.

At the same time, he asked DRAP to consider the guidelines recommended by the World Health Organisation (WHO) in formulating a policy that did not come into conflict with the welfare of patients and profit margins of drug manufacturers.

"In this way, the authority will be able to help adjust prices in a systematic manner, which will neither hurt patients nor the industry."

The guidelines call for incorporation of the external reference pricing system or international pricing comparison where the nationally regulated price is derived from or somehow related to those in a basket of reference countries within the region.

Elaborating, Qasim said the guidelines were so comprehensive that they could be applied to prices at any stage in the distribution chain – importer, manufacturer (ex-factory), wholesale and retail (consumer) with or without taxes.

However, he was of the view that the cost-plus formula, in which the final price of drugs is based on the manufacturing cost of individual units, would be fruitless and neither the industry nor the patients would benefit.

Industry experts believe the cost-plus system is not practical as it will force DRAP to deal individually with over 600 manufacturers and over 50,000 registrations.

WHO also suggests that countries should also consider exempting essential medicines from taxes as a reduction or exemption from tax will bring down prices for patients and purchasers.

Published in The Express Tribune, August 14th, 2014.

Like Business on Facebook, follow @TribuneBiz on Twitter to stay informed and join in the conversation.