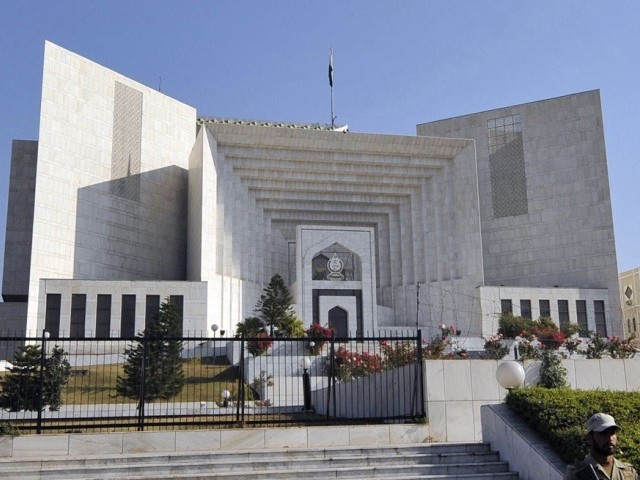 ---
ISLAMABAD: The chief justice of Pakistan has constituted a five-member bench to hear a plea of the Supreme Court Bar Association (SCBA), seeking a declaration that any extra constitutional steps should be restrained in light of the present situation of the country.

The petition, put forward by the SCBA president, also seeks a declaration that the fundamental rights of the citizens of the country should not be violated by any authority or state functionaries.

The bench, headed by Chief Justice Nasirul Mulk and comprising of Justice Jawwad S Khawaja, Justice Mian Saqib Nisar, Justice Asif Saeed Khan Khosa and Justice Mushir Alam, will take up the matter on August 15.

A notice has also been issued to the Attorney General of Pakistan, in this regard.

The Express Tribune has learnt that the top court and SCBA are closely monitoring the ongoing political controversy.

Further, the SCBA president has already said that lawyers will resist any extra constitutional move in the present political scenario.
COMMENTS (5)
Comments are moderated and generally will be posted if they are on-topic and not abusive.
For more information, please see our Comments FAQ