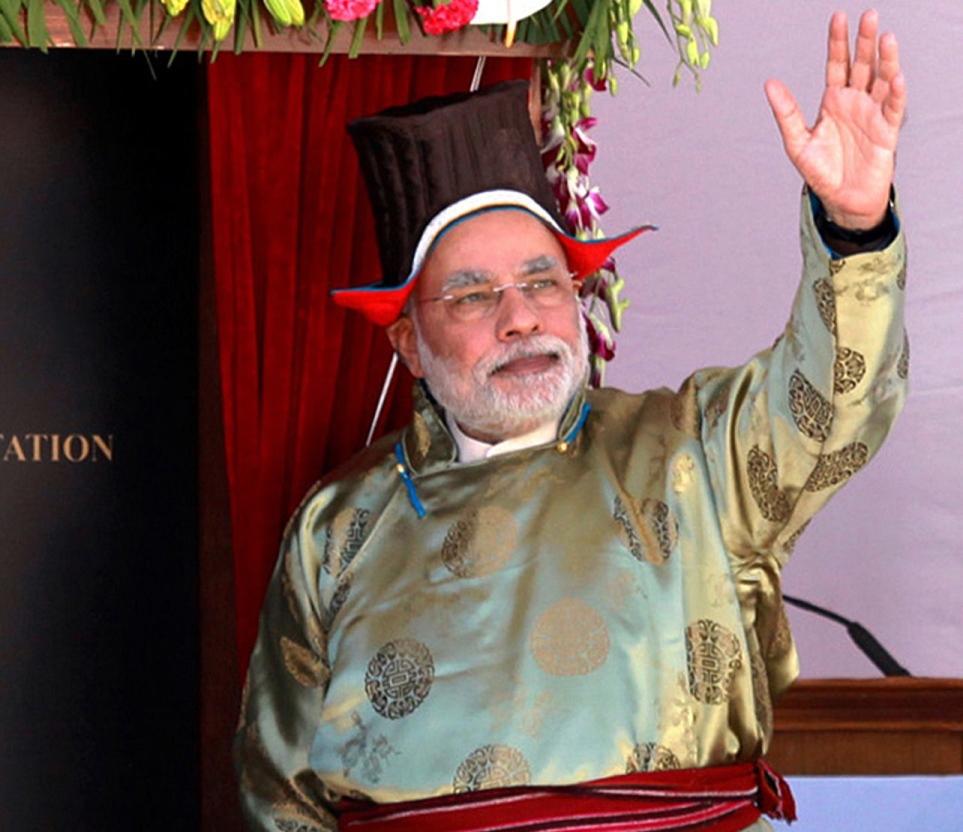 ---
ISLAMABAD: A day after India's Prime Minister Narendra Modi accused Pakistan of waging a proxy war in Kashmir, Pakistan's Foreign Office in a statement released on Wednesday said that the accusations were "most unfortunate" as Pakistan wanted a good relationship with its neighbour.

"It would be in the larger interest of the regional peace that instead of engaging in a blame game, the two countries should focus on resolving all issues through dialogue and work together to promote friendly and cooperative relations," the press releases stated.

On August 12, Modi had landed in the remote Himalayan town a day after the two sides traded accusations of ceasefire violations on their border in Kashmir.

New Delhi has repeatedly accused Pakistan of intruding the Kargil area 15 years ago, a move that triggered confrontation between the two countries killing 1,000 on both sides.

Speaking earlier Tuesday to soldiers in Leh, capital of the Ladakh region, where he stopped en route, Modi had condemned what he called a "proxy war by Pakistan" and said troops were "suffering more casualties from terrorism than from war".

Referring to Modi repeating the baseless rhetoric against Pakistan regarding terrorism, the Foreign Office spokesperson Tasnim Aslam said today that Pakistan has always condemned terrorism of any form.

According to the press release, Aslam said that "Pakistan is the biggest victim of the menace," adding that the country has lost the lives of 55,000 people because of terrorism.

"The entire world has, time and again, acknowledged Pakistan's unprecedented sacrifices, rendered by our valiant armed forces with over 5,000 soldiers having embraced Shahadat," the statement added.

The foreign office further said that the country's armed forces were always ready to defend its borders.
COMMENTS (67)
Comments are moderated and generally will be posted if they are on-topic and not abusive.
For more information, please see our Comments FAQ