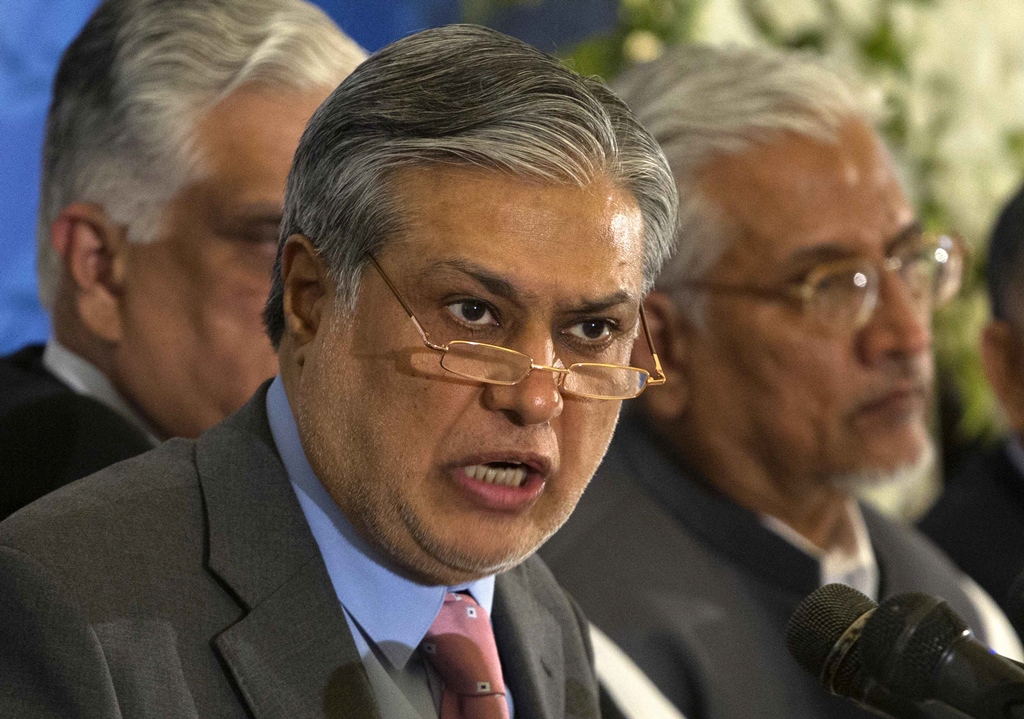 ---
ISLAMABAD: In an official response to Pakistan Tehreek-e-Insaf's (PTI) white paper on the country's economic performance, Finance Minister Ishaq Dar on Wednesday disapproved of PTI calling the 2014-15 budget pro-elite.

During a press conference in Islamabad, Dar said his ministry had come up with two budgets in just 13 months and it has made sure the allocation of resources was in the favour of the poor as well as the youth.

"How can Imran Khan deny the amount we have allocated for the benefit of the poor segment," he said, adding that PTI leaders should have considered the actual figures and ground realities before unleashing their unjust criticism.

"It is simply an unfair analysis by PTI," he said.

While listing the steps taken by the government for the welfare of the public, Dar said Pakistan Muslim League – Nawaz increased the allowance to needy families by 50%, subsidized urea, removed sales tax on purchase of tractors and provided insurance for crops and livestock.

"We have covered all sectors of the economy and as always, we are open to suggestions from any party," he said.