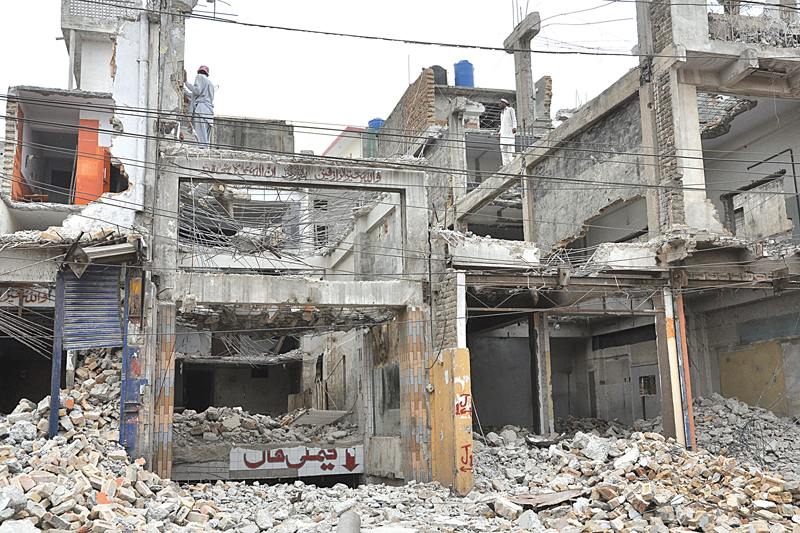 ---
RAWALPINDI: The Rawalpindi bench of the Lahore High Court (LHC) on Tuesday allowed the Rawalpindi Development Authority (RDA) to continue work on the metro bus project.

On August 6, LHC had extended an earlier stay order against construction work on the project in Rehmanabad and sought replies from the Punjab government and RDA.

Two petitioners had moved the court against alleged alteration in the master plan for political reasons.

RDA's counsel, Kashif Ali Malik, informed the court that the stay order issued by the court never restrained the authority from carrying out construction and that the petitioners interpreted it differently. Upon his request, the LHC judge clarified that there is no restriction for the executing agency from continuing construction work.

The petitioners had alleged that their buildings were not to be razed in the original master plan but were added owing to the personal vendetta of the project chairperson Hanif Abbasi, whom they claimed is a political rival.

The main petitioner, Sheikh Iftikhar Adil, is the owner of a local newspaper whose office building, according to him, will be demolished due to an alteration in the original master plan by members of the ruling party. The other petitioner is Risal Khan, who lives next to the building owned by Adil. He had maintained that the original master plan was altered due to the political victimisation of his neighbour.

Khan's counsel informed the court that his client was being victimised in someone else's battle.

He had claimed that Adil's son had contested against Abbasi in the 2013 general elections. The court however put off further hearing in this matter till a date is fixed by the LHC registrar office.

Published in The Express Tribune, August 13th,2014.