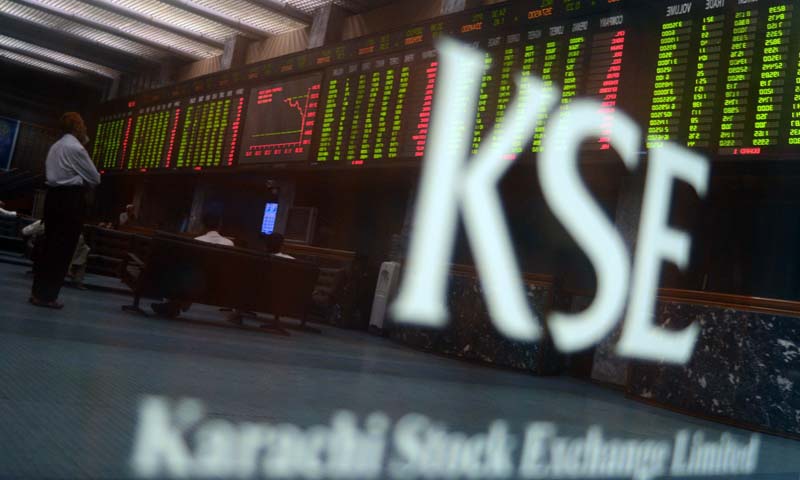 ---
KARACHI: The Karachi Stock Exchange saw a huge fall of 4.6 percent on Monday, sparked by fears of a political crisis as opposition figures called on supporters to join a march to overthrow the government.

The benchmark Karachi Stock Exchange plunged by 1375 points or 4.6 percent to 28,037 in the morning trading session, reversing weeks of positive performances that saw it touch a 68-year high.

"In the beginning investors believed that there might be some political reconciliation before the march takes off," said Mohammad Sohail, the head of Topline Securities in Karachi.

"But after the yesterday call of Qadri, panic gripped the investors," he said.

The drop came as the capital of Islamabad braces for protest marches led by cricketer-turned politician Imran Khan and cleric Tahir-ul-Qadri who have vowed to topple the government of Prime Minister Nawaz Sharif.
The two plan to march on August 14 accompanied by tens of thousands of supporters, claiming that last year's general election was rigged.
Both protest rallies will be held on Thursday when Pakistan celebrates its independence day.
"This is the largest ever fall in the stock value in one day as panic grips investors," said Farhan Mahmood, a research analyst at Karachi-based Sherman Securities.
Pakistan's economic outlook has generally improved since the government of business-friendly Sharif came to power.
Foreign exchange reserves have doubled from $7 billion to $14 billion following succesful negotiations with the International Monetary Fund for debt servicing assistance, the sale of bonds, as well as auctions for 3G and 4G licences.
In July, ratings agency Moody's upgraded Pakistan's country outlook to 'stable' from 'negative' citing its improving external liquidity position and commitment to reforms.