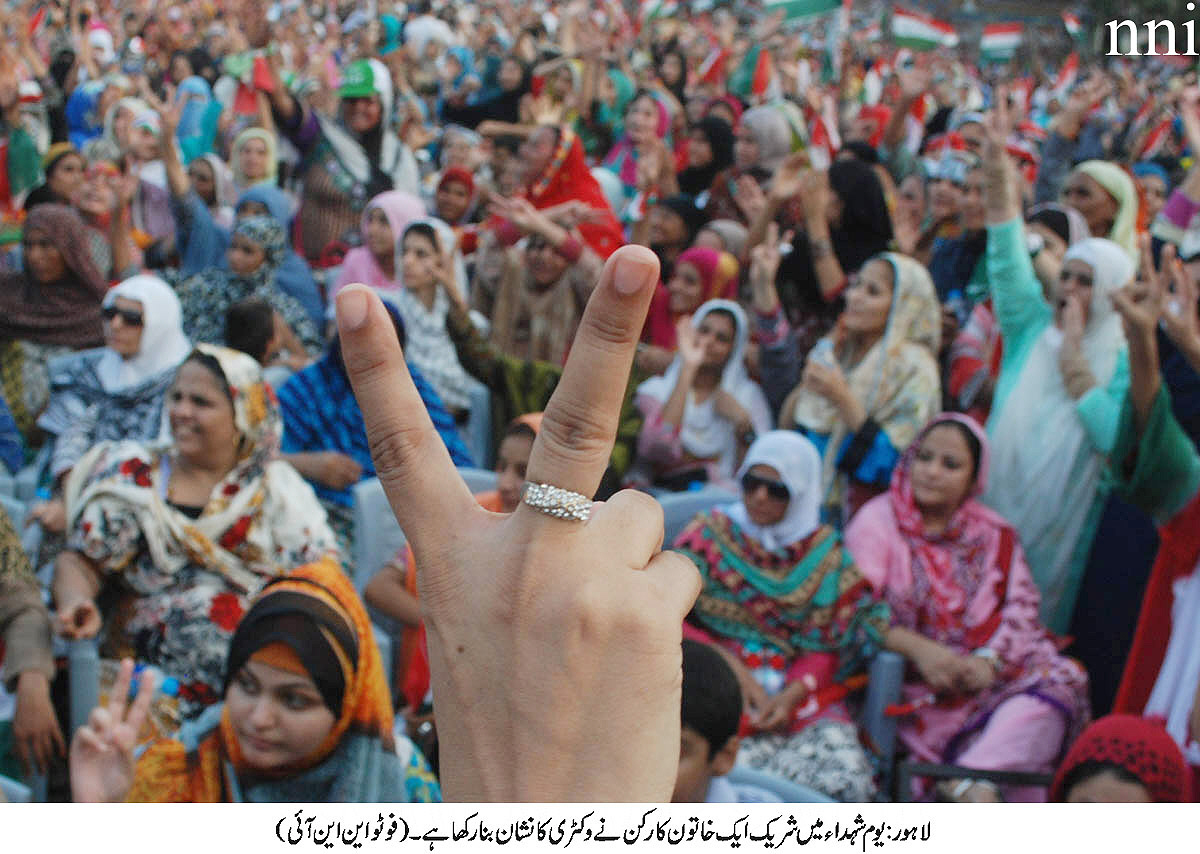 ---
LAHORE: Lahore wore the look of a deserted city on Sunday, emptied out of both its rambunctious cars and gregarious inhabitants. For the second consecutive day, shipping containers blocked the city's exit and entry points, forcing its residents to remain indoors on their weekly day off.

The city was off limits and inaccessible to commuters and travelers, despite Inspector General of Police in Punjab Mushtaq Sukhera's order to dismantle the barricades a day earlier. The lockdown piled up miseries on inhabitants who could not get in or out of the city -- even in extreme emergencies.

Babu Sabu Interchange, Thokar Niaz Beg Interchange, Gujranwala Road, Sheikhupura Road, old and new Ravi bridges, Saggian Bridge and Ferozepur Road entry points were closed and heavy contingents of police were deployed at these points.

Citizens had to virtually crawl in and out of awkward spaces to reach several points along the city.

Another patient, coming to Lahore from Ferozewala, died near the Shahdara town as the ambulance carrying him remained stuck in traffic gridlock on the Grand Trunk Road. He was the second person to have lost his life due to the blockade. Two other ambulances, stuck at the Ravi Bridge, also had to ferry patients back to their respective areas.

Meanwhile, funeral prayers were offered for two police constables and attended by senior police officers, including CCPO and DIG Operations Lahore. The policemen were allegedly slain by Pakistan Awami Tehreek (PAT) activists on Saturday.

Hundreds of PAT workers were rounded up and cases were registered against PAT chief Dr Tahirul Qadri and scores of party activists from across the province.

More than 50 PAT activists were rounded up at the entry points of Lahore as they were trying to enter the city and were shifted to different police stations, a senior police official told The Express Tribune.

An FIR was lodged against Dr Qadri at the Faisal Town police station under the PPC and section 7 of the ATA. The FIR was lodged on complaint of Faisal Town Sub Inspector Afzal. Several other leaders of the PAT and its workers were also nominated in the FIR.

Another FIR was lodged against Dr Qadri, the PAT leadership and its activists for the detention of police constables at the PAT secretariat. The FIR was lodged under sections 324, 506, 109, 402 of the PPC.

However, a senior police official told The Express Tribune on the condition of anonymity that the police would not try to enter the PAT secretariat and arrest Dr Qadri but would only aim at keeping the PAT activists contained within the PAT secretariat premises and its vicinity.

Police also arrested 253 PAT workers in Bhakkar and impounded 16 vehicles from them while 39 PAT workers were placed under house arrest. The detained workers were later transferred to the Mianwali Jail. According to Bhakkar's district police officer, the workers had attacked police, when they stopped the Lahore-bound PAT convoy.

Bhalwal police registered a case against 62 nominated and 85 unidentified PAT workers under sections 302, 324, 365, 353, 186, 147, 148, 149 of Pakistan Penal Code (PPC) and 7 of Anti-Terrorism Act (ATA).

On Saturday, PAT workers attacked police at Bhera Interchange with stones and batons. They had set  a dozen police vehicles on fire and injured at least 13 policemen, including an elite police jawan who succumbed to his injuries.

The police also nominated PAT chief Dr Qadri in the FIR as an accused on charges of instigating the PAT workers to kill police officials.

Civil Lines police in Faisalabad also registered a case against the PAT workers on charges of rioting, disturbing the law, attacking police, ransacking, creating public nuisance, disturbance, brandishing batons.

Apolice spokesperson said a case was registered against 30 nominated and 80 unidentified persons, including the PAT's female activists.

City Chiniot police also registered a case against 54 nominated and 30 unidentified PAT workers under sections 7 of Anti-Terrorism Act (ATA), 324, 365, 353, 186, 147, 148 and 149 of Pakistan Penal Code (PPC).
COMMENTS
Comments are moderated and generally will be posted if they are on-topic and not abusive.
For more information, please see our Comments FAQ