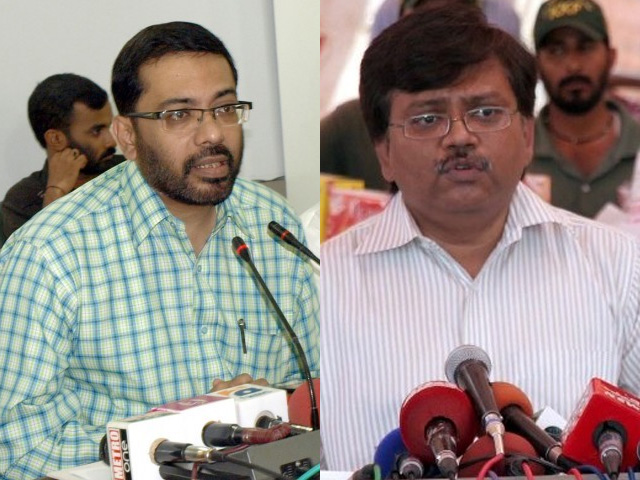 ---
KARACHI: The Muttahida Qaumi Movement (MQM) Rabita Committee on Sunday removed Health Minister Dr Sagheer Ahmed and Nasir Jamal from the panel, keeping in view their other responsibilities, a press release on MQM website stated on Sunday.

Jamal was also relieved of his duties as the deputy convener of the party. The press release said that his responsibilities were entrusted to the Central Information Committee.

According to the website, the reason behind this decision was to allow Jamal to give quality time to the News Committee.

The statement added that Dr Sagheer - who is also Sindh's health minister - was relieved of his duties to give him more time to address the health issues of  the province.

"MQM chief Altaf Hussain has endorsed these decisions taken by the Rabita Committee," the press release said.