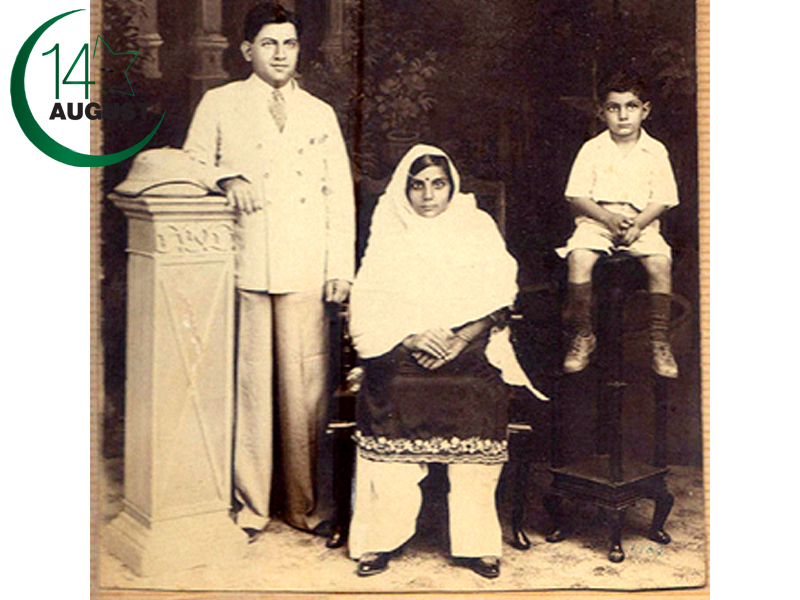 ---
On October 2, 1947, my father Anand Bakshi's family was informed that rioters were headed to their mohalla in Chityian Hattian, Rawalpindi.

They had minutes to grab whatever they could carry, before they fled to Delhi via a small Dakota airplane (a bonus, because my great-grandfather was at the time Superintendent of Police of Punjab Prisons, Rawalpindi). In Delhi, my grandfather took stock of what everyone had managed to carry across the border. Upon seeing what my father had carried – family photographs, particularly this one of his mother Sumitra – my grandfather was livid. "How can we survive without our valuables?" he asked. "Money we can earn, but if these photos of her were lost, no amount of money could bring them back for me," my father replied.

For the full story, visit
www.indianmemoryproject.com

This August, The Express Tribune will feature photographs from contributions to an open call for images from the struggle for independence and Pakistan's formative years.

PHOTO & TEXT:  RAKESH ANAND BAKSHI/INDIAN MEMORY PROJECT

CONCEPT: SANAM MAHER

DESIGN: SAMRA AMIR

Published in The Express Tribune, August 10th, 2014.
COMMENTS
Comments are moderated and generally will be posted if they are on-topic and not abusive.
For more information, please see our Comments FAQ