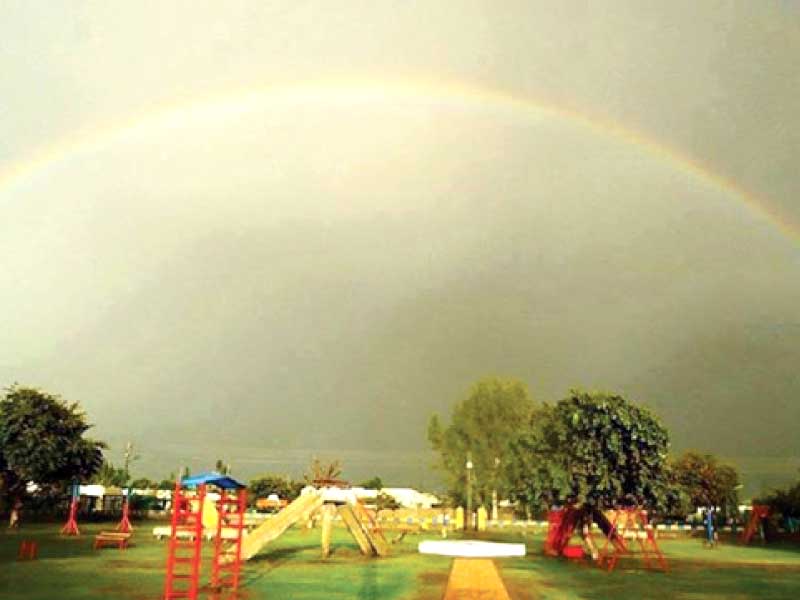 ---
KARACHI:



To bring back the city as it used to be, the 'I Am Karachi' campaign starts today.




Following the same pattern as 'I Love New York' and 'Create London', the Karachi campaign aims to make the same impact. Around 20 civil society organisations have gotten together to reclaim a diverse, peaceful and vibrant city through pride, unity and resilience.

The idea came earlier this year but it materialised in May. The campaign will include three major events that will last the entire month of August. The first event, the I Am Karachi Youth Festival starts at the Arts Council today (Sunday).

This campaign is not funded by any external organisations but is an in-house effort. The idea is to provide a platform for the people of Karachi to step forward to own the city and bring its identity back.

"Karachi was known to be the city of lights but, today, the saying has been long forgotten," said the programme manager of the coordination committee, Mohammad Abdullah. "Our attempt is to promote the city as a positive and resilient city," he said. Karachi had once been a symbol of progression and development of Pakistan but, suddenly, it exploded with violence in early 80s, he recalled, adding that the city has been boiling since then.

"Today, unfortunately everyone in Karachi has been affected by the violence in one form or another and all of them have shocking stories to narrate of friends and family who have been killed or wounded in armed robberies or targeted attacks." But, the city and its people have so much potential that this campaign will be a success, he stressed. "It is high time the residents come out and take responsibility of the problems in Karachi." And it is about the courage to say 'No' to hatred and intolerance, he added.

It is a platform to share positive stories, discuss ideas, indulge and debate towards reclaiming and recreating a better Karachi.

Events

I Am Karachi Youth Festival is jointly organised by the Sindh government's youth affairs department and Karachi commissioner's office. The festival starts from August 10 to August 16. This festival will include photography, painting, theatre and music competitions and will be held at the Arts Council of Karachi.

The Youth Peace Summit will have political dialogues and sessions with experts and politicians. It will run from August 12 to 14 and will include around 500 participants, who were shortlisted out of the 1,000 young men and women who applied.

Moreover, the Family Education Foundation has started an initiative called 'Kar Dikhao', which is a social media initiative to engage the youth to get out and make a difference. Charter of Passion is featuring a theatre performance called 'I Am Karachi' and it will run from August 11 to August 15 at the Bahria Auditorium. 'I Am Karachi' is being supported by a variety of NGOs, civil society groups, and various ministries and departments of the Government of Sindh.

Published in The Express Tribune, August 10th, 2014. 
COMMENTS (16)
Comments are moderated and generally will be posted if they are on-topic and not abusive.
For more information, please see our Comments FAQ