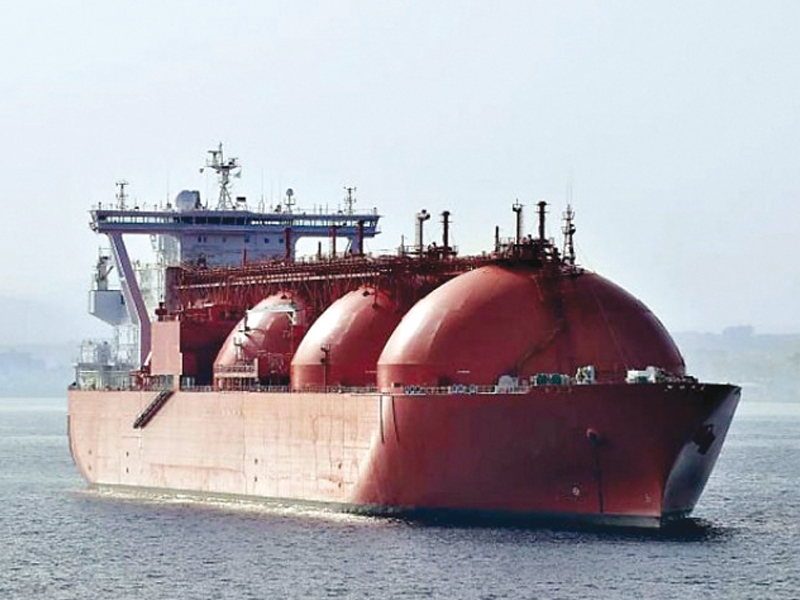 ---
ISLAMABAD:



The government has drawn up a plan to allocate about 600 million cubic feet of imported liquefied natural gas per day (mmcfd) to seven independent power plants (IPPs) in an effort to help generate 3,000 megawatts of electricity at a comparatively cheaper cost.




According to sources in the Ministry of Water and Power, the Ministry of Petroleum and Natural Resources has sent a summary to the Economic Coordination Committee (ECC), seeking approval for earmarking 590 mmcfd of liquefied natural gas (LNG) to the seven IPPs.

These power plants have no firm gas supply agreements with the gas distributing companies and are generating expensive electricity with the consumption of furnace oil and high-speed diesel. Most of the time they remain closed and are run in cases of emergency when electricity demand goes up considerably.

The petroleum ministry believes that reducing reliance on liquid fuels, especially diesel and furnace oil, will bring down generation cost, give price advantage and provide efficiency gains on consumption of natural gas.

The government is working on three options for LNG import – contracting supplies from Qatar on a government-to-government basis, invitation of bids from interested suppliers and spot purchases.

Pakistan State Oil has floated a tender for LNG supply and has got an encouraging response. In the tender invited by the previous government, only two domestic companies submitted bids because of cancellation of tenders several times before.

In response to PSO's invitation of bids, officials said, international energy giants – Royal Dutch Shell, British Petroleum and Mitsubishi – have come up with their offers. The interest shown by these world-renowned companies has been described as encouraging as they have firm sources of gas supply.

According to officials, the government wants to set a benchmark LNG price through the bidding process, following which it will weigh different options for striking a supply deal on a state-to-state basis.

Even the process of inking an LNG import agreement with Qatar had come to a halt due to the bidding process, they said.

Earlier, the government has faced criticism for going to enter into an LNG deal with Doha at a higher price. Now, after the bidding, it will be able to set a benchmark price, which will help it negotiate with Qatar and other potential suppliers of LNG in a government-to-government contract.

The petroleum ministry has also decided to seek ECC's approval for constituting a high-level price negotiating committee comprising representatives of the finance, law, water and power ministries, the Board of Investment and gas utilities to finalise the LNG price with Qatar.

According to the ministry, the inclusion of the finance ministry's representative in the committee is of critical importance in tackling major challenges like negotiating a contract with the consultants and arranging three-month letters of credit amounting to around $800 million.

Published in The Express Tribune, August 10th, 2014.

Like Business on Facebook, follow @TribuneBiz on Twitter to stay informed and join in the conversation.
COMMENTS (4)
Comments are moderated and generally will be posted if they are on-topic and not abusive.
For more information, please see our Comments FAQ