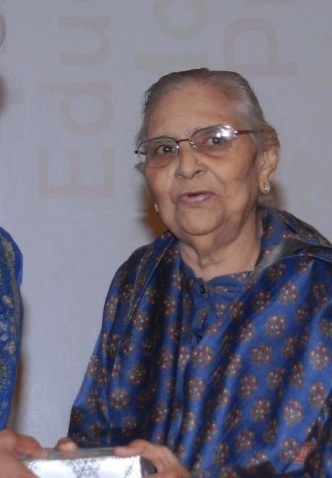 ---
KARACHI: Professor Anita Ghulam Ali, a prominent and proverbial name in the educational circles of Pakistan and recipient of the Sitara-e-Imtiaz, passed away at the age of 80 on Friday.

The eminent educationist, who was being treated for respiratory disorder at South City hospital in Karachi for the past three months, was also remembered by many as a prolific English news broadcaster of the 1960s with her familiar news intro: "Radio Pakistan; the news read by Anita Ghulam Ali".

She was the daughter of Feroze Ghulamally, a distinguished judge at the Sindh High Court, and Shireen Nana.

Her grandfather, Nuruddin Ahmed Ghulamally, was an eminent educationist who served as the Sindh director of public instruction, and her great-grandfather was Shamsul Ulema Mirza Qaleech Baig, who is regarded as the father of modern Sindhi poetry and prose with a contribution of his 392 books.

Prof Ali began her career in 1961 as a lecturer in Microbiology at the Sindh Muslim Science College, where she taught till 1985.

Later in 1985, Ali was appointed as the managing director of the Sindh Teachers' Foundation, a semi-autonomous organisation, to undertake educational initiatives in the disadvantaged areas of the province. Under this organisation, the Sindh Education Foundation (SEF) emerged in 1992, of which she became its first managing director – a position she retained till 2013.

Giving consideration to her services for education, she was appointed as the education minister in 1996 under the caretaker government.