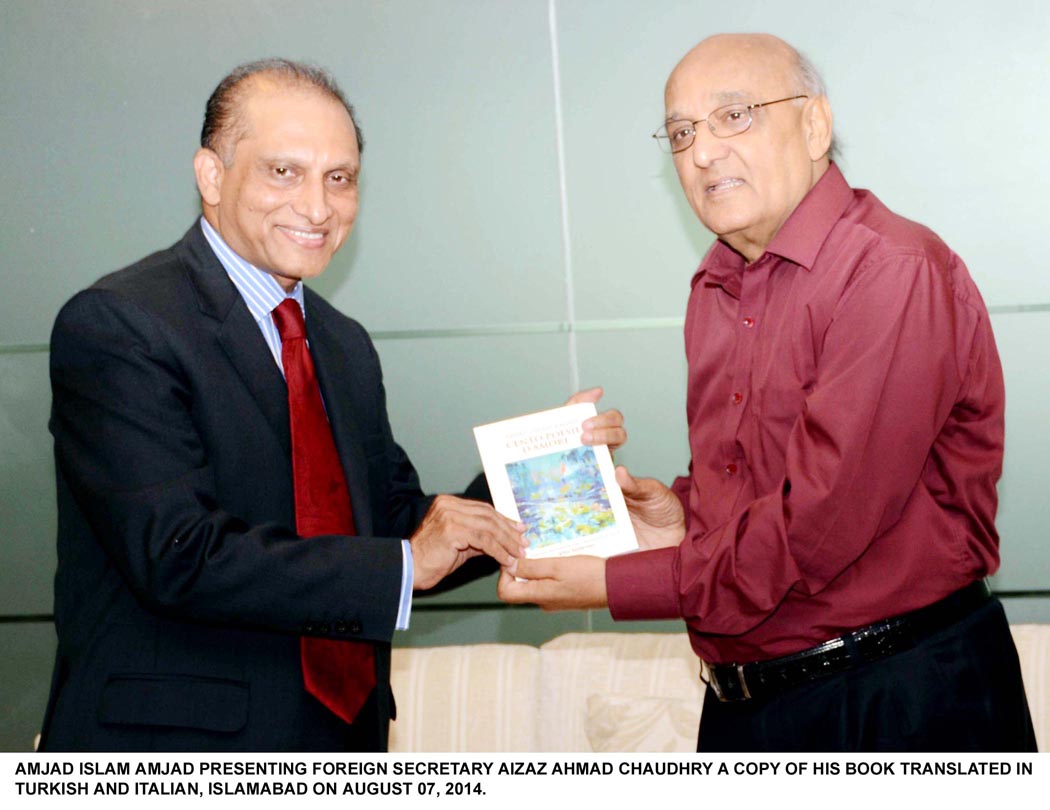 ---
ISLAMABAD: Renowned poet and Professor Amjad Islam Amjad's books have been translated into Italian and Turkish languages.

Copies of the translated books were presented to Foreign Secretary, Aizaz Ahmad Chaudhry on Thursday at the Foreign Office, a statement read.

The Italian and Turkish language books are titled "Cento Poesie D'Amore" and "Kara Buyu" respectively. They were translated by renowned Italian and Turkish scholars.

Cento Poesoe D'amore was published by Punjab University on Amjad's 70th birthday (August 4). The poems have been translated by a well-known orientalist, the late Vito Salierno, who previously translated the works of Allama Iqbal and Jallaludin Rumi.

Professor Amjad appreciated the cooperation extended by the Ministry of Foreign Affairs in translation and publication of his books.

Ambassador of Turkey in Islamabad Sadik Babur Girgin and senior officers of the Ministry of Foreign Affairs were also present on the occasion.