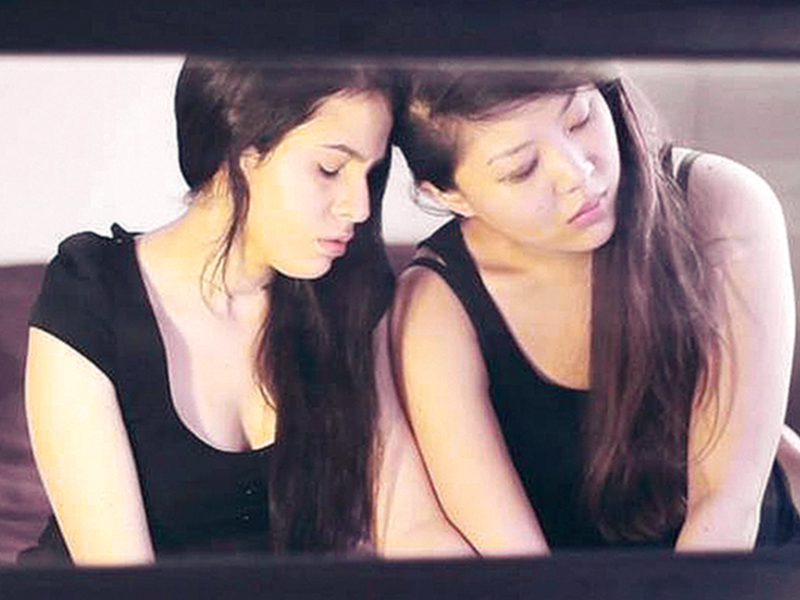 ---
LAHORE:

Shahana Khan Khalil was just a theatre buff from Islamabad until she realised her passion for storytelling and found herself on a plane en route to Cape Town, where she began studying filmmaking. Recently, her classmates asked her to participate in a 72 Hour Shootout at the Asian American International Film Festival (AAIFF), where a film is shot, edited and produced within 72 hours.


"In Cape Town, I had done a 48-hour shootout and working under such pressure was intense. For this project, we had to make a film of under five minutes within the given time duration," explains Khalil. The AAIFF promotes interracial integration and requires its contestants to make films, which highlight this as the running theme.

After the grind of producing a film titled Paper Dolls was over, Khalil forgot about the competition and got back to routine work. As soon as the festival started, she found out that her film has been selected as one of the 35 films shortlisted out of 400 entries at the festival. The film will be televised on NYC life and Crossings TV.


Shahana Khan Khalil

"Paper Dolls has been derived from our perception of what it is it like to live in an interracial world. It questions our behaviour in a racial context and reflects on how diverse one's racial and cultural heritage can be," says Khalil. "Today, a person can be born in a family of varied ethnic roots; this, in turn, becomes a journey of discovering one's identity, which is all the while juxtaposed by a world of ordained systems and conventions. Paper Dolls is a tiny window into such a life."

The team on this project includes people from countries such as Romania, Switzerland, Singapore, Chile, Germany, Austria, Norway and the United States. "It's a great feeling that your work is appreciated and recognised in such a competitive environment," she states.

Khalil shares that having worked amid stiff competition has been tantamount to being "a tiny fish in a gigantic pond." "Such a setting puts a lot of things into perspective for you. It's intimidating, but in order to maintain your sanity, you end up focusing on the next achievable goal and take it step by step," she says.




Upon Khalil's return from South Africa, she was hired as Coke Studio's first International Production Manager for season six, with production taking place in seven countries. "I couldn't have asked for a better experience in production in Pakistan," says Khalil. "Not only did I get work with a stellar team in Karachi, but also got to shoot with teams in Italy, Turkey and Serbia. As we completed season six, I felt it was time to return to the 'original love' and so, I applied to my dream school (Lee Strasberg Theatre & Film Institute in New York City)," where she is now studying.

Published in The Express Tribune, August 8th, 2014.

Like Life & Style on Facebook, follow @ETLifeandStyle on Twitter for the latest in fashion, gossip and entertainment.