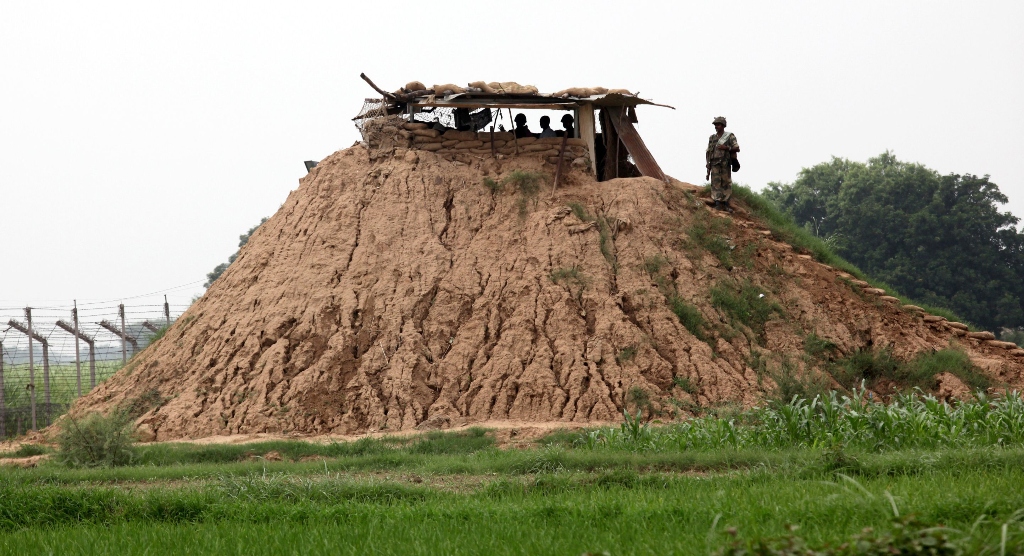 ---
ISLAMABAD:



Pakistani authorities have arrested an Indian soldier who was allegedly trying to illegally cross the border from Bajwat Sector in Sialkot on Wednesday.




According to a military official, the detained soldier is an official of the Indian Border Security Force (BSF) and has been shifted to an undisclosed location for interrogation.

"We will ascertain whether he deliberately attempted to cross the border or strayed into Pakistan's territory. If it is proved that he mistakenly crossed over then he will be released," he said.

The official added that the BSF soldier would be handed over to Indian authorities once investigations have been completed.

Meanwhile, the Indian media has presented a fundamentally different account of the BSF soldier's arrest. Indian media reports suggest that he had been swept away by the waters of the Chenab River after his boat developed a snag in Akhnoor belt of Jammu district on Wednesday.

According to a BSF official, the incident took place when the boat that was ferrying soldiers developed some faults close to Chenab Observation Post in Akhnoor belt of Jammu district.

Although the other five soldiers jumped off the boat to save themselves, Sataysheel Yadav of 33rd battalion of BSF was swept away by the strong water currents of the river. BSF has decided to contact its Pakistani counterparts to inform them about the incident and receive any information about the soldier, he said.

After the incident, the BSF has sought a flag meeting with the Pakistan Rangers to bring back the detained soldier.

Published in The Express Tribune, August 7th,2014.