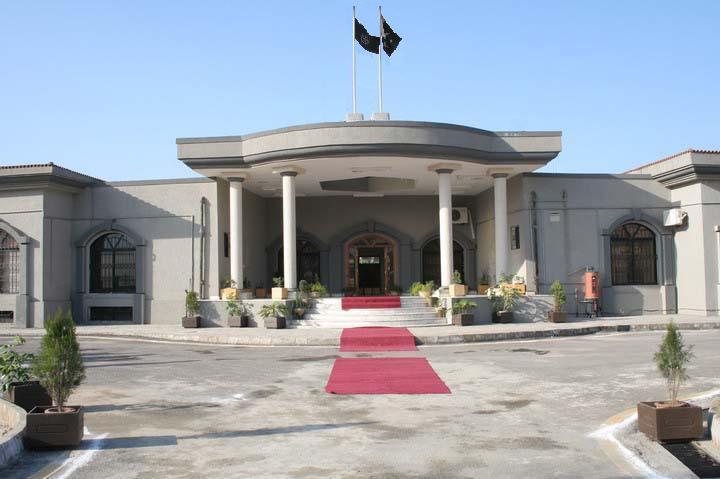 ---
ISLAMABAD:



After terming the petition challenging invocation of Article 245 a sensitive issue, the Islamabad High Court (IHC) on Wednesday referred the case to the IHC chief justice for formulation of a larger bench to hear the case.




The petition was filed by the Islamabad District Bar Association president against the imposition of Article 245 in Islamabad. Justice Shaukat Aziz Siddiqui observed that it was an important matter and a larger bench should hear the case.

Siddiqui directed the IHC institution branch to receive all the writ petitions regarding the imposition of Article 245.

The petitioner was represented by Advocate Sheikh Ahsanuddin alongside Syed Nayab Hassan Gardezi and Col (retired) Inamur Rahim advocate, while Additional Attorney General (AAG) Tariq Mehmood Khokhar represented the Federation of Pakistan, and the interior and law ministries.

Siddiqui asked Khokhar about the government's stance regarding the court's powers in hearing cases related to public importance, family and rent.

"Yesterday, Justice Athar Minallah held that the imposition of Article 245 did not curtail powers of the courts, and the government is also of the view that the courts can hear cases other than those challenging the imposition of Article 245," replied the AAG.

Ahsanuddin argued the government did not state a reason for applying the article anywhere in the notification.

The court adjourned the hearing till August 11, when IHC Chief Justice Muhammad Anwar Kasi will decide whether or not a larger bench should hear the case.

Talking to The Express Tribune, Rahim said that there were three reasons to invoke Article 245 --- foreign aggression, internal turmoil or complete failure of the civil administration to maintain law and order.

"These three conditions are not there. Not even a single condition is available that could justify government decision to invoke Article 245," he said.

The government invoked Article 245 on July 24 and called out 350 troops to aid civilian authorities.

Under Article 199, the IHC institution branch had stopped entertaining applications regarding fundamental rights, but on Tuesday, Justice Minallah said that the high court had the jurisdiction to hear applications under Article 199.

Published in The Express Tribune, August 7th,2014.
COMMENTS
Comments are moderated and generally will be posted if they are on-topic and not abusive.
For more information, please see our Comments FAQ