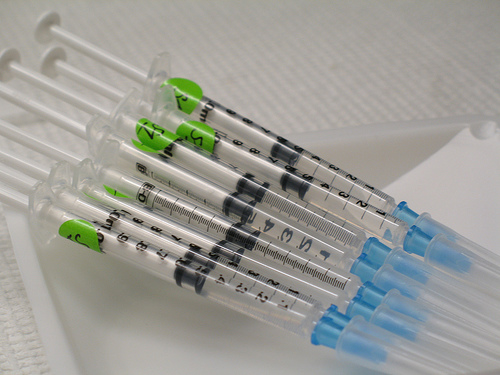 ---
ISLAMABAD: A scarcity of funds has stopped the administration of Pakistan Institute of Medical Sciences (Pims) from continuing the delivery of healthcare in Bannu, Khyber-Pakhtunkhwa for internally displaced persons (IDPs) from North Waziristan Agency.

Talking to The Express Tribune, Shaheed Zulfiqar Ali Bhutto (SZAB) Medical University Vice-Chancellor Prof Javed Akram said they were short of funds to purchase drugs for the IDPs and have requested donors and philanthropists for financial support.

"So far we have received a cold response from the majority of the donors and we are struggling," he said.

Akram said since the military operation started in the agency, Pims was generating funds by donating their one-day salary every month.

"However, for the sustainability of these healthcare facilities, we need regular funding through a proper channel as we have to continue it for at least a year," said Akram.

"Everyday medical teams of Pims in Bannu treat 900 patients on average and since June they have treated more than 20,000 patients and carried out 917 surgeries," he said, adding that around 19 IDPs were referred to Pims and treated here.

"A medical team of over 70 employees of the university hospital are still working at the Bannu Field Medical Hospital established by SZAB Medical University and actively participating in the army-led relief operation," he informed.

Akram also shared a letter written in appreciation of the services of SZAB Medical University, by the Pakistan Army unit stationed at Bannu.

Capital Administration and Development Division State Minister Barrister Usman Ibrahim has written a letter to Prime Minister Nawaz Sharif several times requesting financial support. "However, till date, he has not received any response from the PM's Secretariat," said Akram, fearing that a lack of response may cause disturbance in the provision of ongoing healthcare facilities.

Meanwhile, at a ceremony held at the university hospital premises, Ibrahim was handed over a truck of medicines and disposable hospital supplies by Rawalpindi Chamber of Commerce and Industries President Dr Shimail Daud Arain.

Press conference

Meanwhile, at a press conference held on Wednesday at the National Press Club, Akram announced that the first convocation of the university would be held at the Pak-China Centre on August 13.

He said 50 doctors would be awarded terminal degrees and the top postgraduate medical students would be awarded gold medals in the field of medical sciences, gynaecology and obstetrics, surgery and paediatrics.

"SZAB is already holding talks with universities in the US, Europe, Turkey, Japan and in the Middle East for a joint collaboration in the field of medicine and research to strengthen the base of medical education and elevate the standard of medical research in Pakistan," Akram said.

Published in The Express Tribune, August 7th,2014.
COMMENTS
Comments are moderated and generally will be posted if they are on-topic and not abusive.
For more information, please see our Comments FAQ