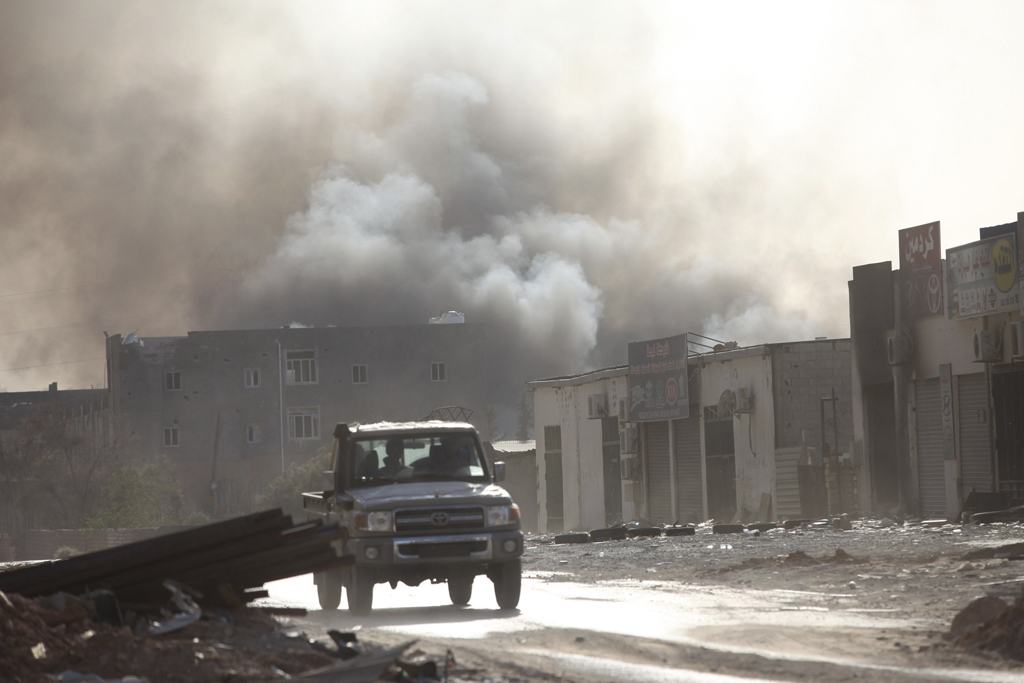 ---
GAZA CITY:



A 72-hour truce took hold in Gaza on Tuesday as Israel withdrew troops following four weeks of bitter fighting and Palestinians ventured out to find scenes of destruction.




The guns fell silent after 29 days of fighting, bringing relief to millions as both sides counted the cost from a conflict that killed at least 1,867 Palestinians.

Officials on both sides confirmed they had sent small delegations to Cairo for talks aimed at securing a permanent ceasefire after the 72-hour window closes.

"Is this is really my town?" asked Khayri Hasan al Masri, a father of three who returned to heavily-damaged Beit Hanun in the north for the first time since fleeing for his life when the ground offensive began on July 17.

Gaping holes have pierced the walls of his home. There is a mortar in the living room, a bazooka upstairs.

"What am I going to tell my wife and children? I don't want them to see this! They will go crazy. How can I explain all this?" he sighed, his feet crunching over debris.

In southern Israel, there was relief but scepticism.

"I never trust Hamas; we don't trust them," said Orly Doron, an Israeli mother living in a kibbutz on the Gaza border that has been battered by rocket fire.

"We had three or four ceasefires during this war; we all saw they weren't kept."

In a sun-baked field down the road, dozens of dust-covered tanks sat parked in the field, just kilometres from Gaza, as their crews laughed and smoked. Just minutes before the truce took hold, sirens wailed in Jerusalem and Tel Aviv as Hamas fired 16 rockets over the border, while Israeli warplanes carried out at least five strikes on Gaza.

As the truce went into force, Israel confirmed it had pulled out all of its troops, ending a nearly three-week ground operation. Lieutenant Colonel Peter Lerner said troops would be "deployed in defensive positions" outside Gaza and would respond to any truce violations.

Egypt announced the ceasefire late on Monday.

It took effect after the quietest night since fighting began. Medics in Gaza reported no deaths or injuries since midnight, although two people died from wounds sustained earlier. 

Published in The Express Tribune, August 6th, 2014.