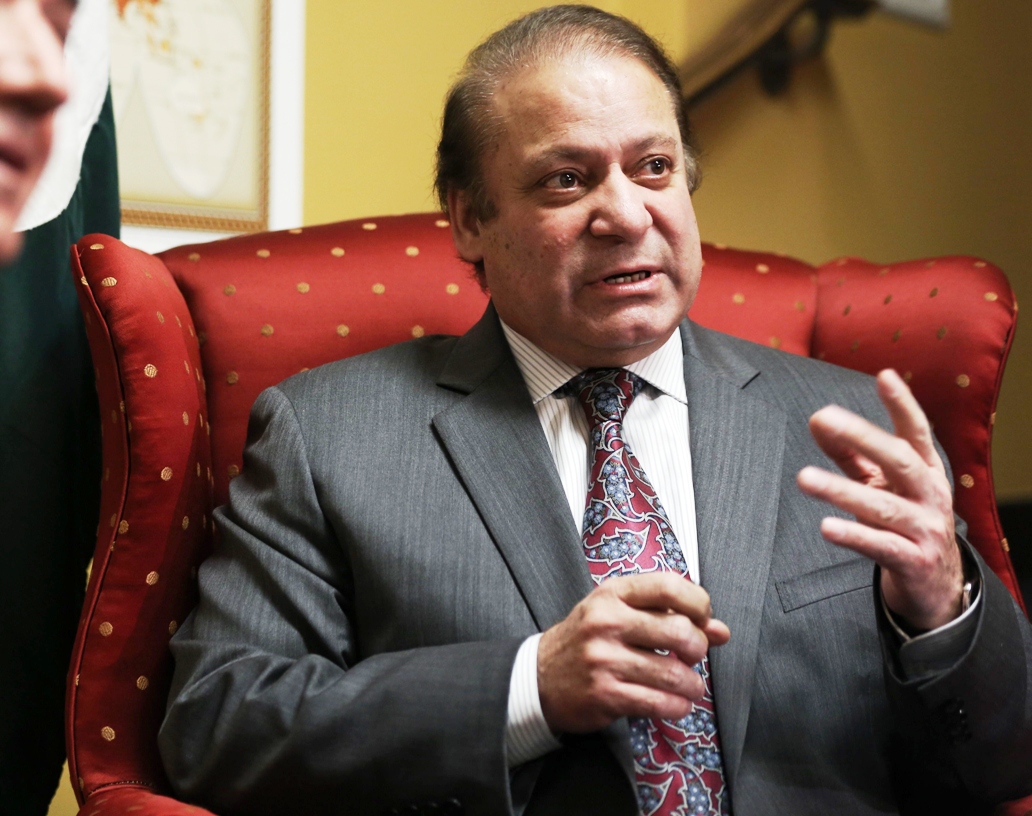 ---
LAHORE:



Transparency International (TI) Pakistan has asked Prime Minister Nawaz Sharif and National Accountability Bureau (NAB) chairman to look into a multi-billion rupee misappropriation by the Civil Aviation Authority (CAA) and Pakistan International Airlines (PIA).




In letters addressed to Javed Aslam, the prime minister's secretary, and Qamar Zaman Chaudhry, the NAB chairman, TI Pakistan stated that the construction of Multan airport has been delayed due to the personal interference of Capt Shujaat Azim, the PM's special assistant on aviation.

During June last year, in what is termed "personal interference", Capt Azim allegedly ordered CAA to increase the construction work on the terminal building and construct two additional passenger-boarding bridges.

"This order has delayed the completion of the Rs4 billon project by at least a year and may cause further delays as the CAA Board has on June 26 ordered the designing and construction of two additional passenger-boarding bridges (PBBs), a link corridor between international and domestic PBBs and other work at a cost of Rs386 million," the TI Pakistan claimed.

These repeated changes indicate the incompetency of the defence ministry, CAA and design consultants or the ambition of the special assistant, the watchdog alleged. "However, Capt Azim's orders have caused the Multan Airport project to be delayed by a couple of years, causing a loss of revenue and additional costs, plus more monetary compensation to contractors for the delays."

For Air Traffic Control Equipment at the Multan Airport, bids were received by many companies but the PM's Special Assistant is trying to award the contract to the highest bidder M/s R&S, the letter further stated. However, CAA has not taken a decision yet as the sealed bids are now open, which is against Public Procurement Regulatory Authority (PPRA) Rules. This is delaying the award of the contract and the project as well," the letter said.

Another issue is that though the Rs100 billion new Islamabad Airport is under construction and a corruption case is also filed in the Supreme Court , the airport's urgent expansion at a cost of Rs200 million was ordered by Capt Azim, which TI Pakistan calls "a total waste of the exchequer's money".

The contract was to be awarded via open tendering but Capt Azim ordered the CAA to assign it to M/s Arshad Shahid Abdullah, who is also involved in an NGO with the PM's apecial assistant. As a pre-selected party, the consultancy cannot be awarded any contract without open bidding.

TI Pakistan requested the prime minister and NAB chairman to take up the matter immediately.

Published in The Express Tribune, August 5th,2014.
COMMENTS (9)
Comments are moderated and generally will be posted if they are on-topic and not abusive.
For more information, please see our Comments FAQ