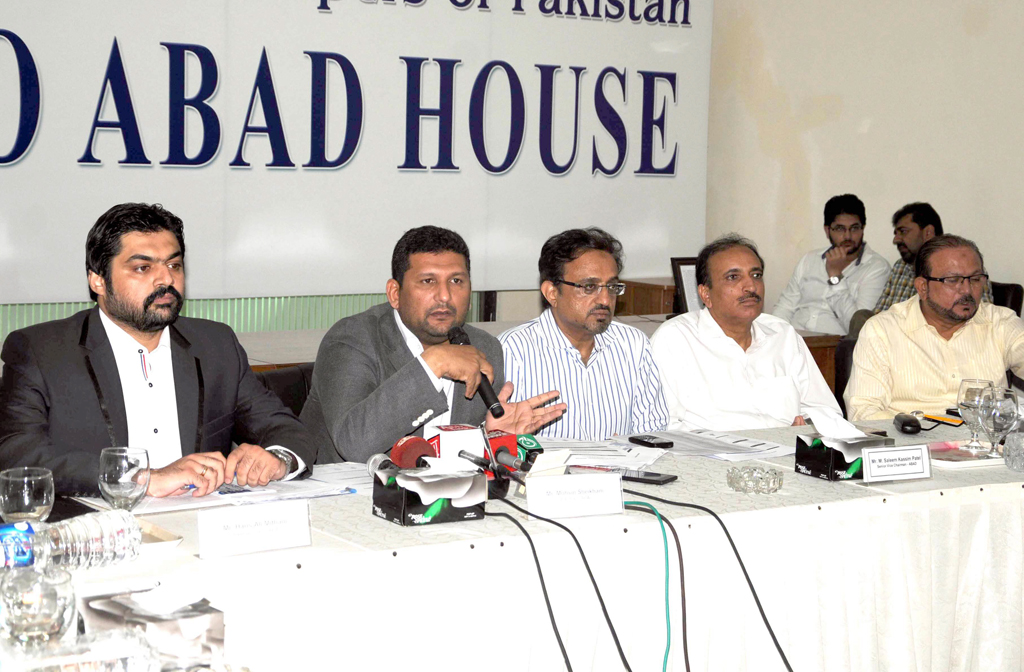 ---
KARACHI:



Apart from security concerns, unclear government policies are also creating problems for the construction industry in drawing domestic and foreign investment in the country, Association of Builders and Developers of Pakistan (ABAD) Chairman Mohsin Sheikhani said on Monday.




"Supportive government policies could bring huge investments in the construction sector, which can create millions of new jobs for skilled and non-skilled workforce," Sheikhani said this while speaking to a press conference here at ABAD House.

Local builders and developers have invested billions of rupees in the last one year and are continuing investments in housing projects. Even a little government interest in terms of streamlining decades old policies can help bring more investments into this important sector, he added.

Unlike Pakistan, governments all over the world give special attention to the housing and construction industry because of its backward and forward linkages to about hundred allied industries. This industry also generates huge employment opportunities not only for skilled but also for unskilled workforce – a special feature why Pakistan with a massive population should develop its construction industry, said Sheikhani.

ABAD, an association of over 700 builders and developers all over the country, is going to organise an international exhibition from August 12 to 14 at Karachi Expo Centre.

The representatives of the association believe that after the 18th Amendment, federal and provincial policies are quite opposite to each other due to which the housing industry, town planners, engineers and builders are facing problems. These policies are hampering the development of the industry.

Despite having one of the lowest costs of construction in the world, Pakistan has a housing backlog of over 8 million houses. This housing shortage will only increase if uncertain and unfriendly government policies are not going to change in the near future, he added.

According to Sheikhani, over 100 ABAD members will be exhibiting and launching their projects during the exhibition. While over 50 foreign companies from 17 countries like Germany, UAE, Turkey, Singapore, Sri Lanka are also going to participate in the exhibition.

Replying to a question, he said even 100 projects that are going to be launched are very little in number to meet the housing demand in the country. "I believe even if our members were launching 500 new housing projects, all were expected to get a good response because of the huge housing shortage," he said.

While speaking to the media, ABAD Senior Vice Chairman Salim Kassim Patel said that the exhibition will also attract local and foreign experts in housing, construction and town planning who will be speaking on the industry issues in Pakistan, South Asia and the world in general.

"It will be a good opportunity for the local industry to learn modern techniques from experts who will be discussing the experiences of different countries," said Patel.

The leadership of ABAD expects to attract a number of local and foreign builders, real estate developers and construction industry people to this exhibition for which they have been working for over three months.

According to the association's chairman, this exhibition will be occupying all six halls of the Karachi Expo Centre, making it the biggest ever construction industry event in the country's history.

Published in The Express Tribune, August 5th, 2014.

Like Business on Facebook, follow @TribuneBiz on Twitter to stay informed and join in the conversation.
COMMENTS
Comments are moderated and generally will be posted if they are on-topic and not abusive.
For more information, please see our Comments FAQ