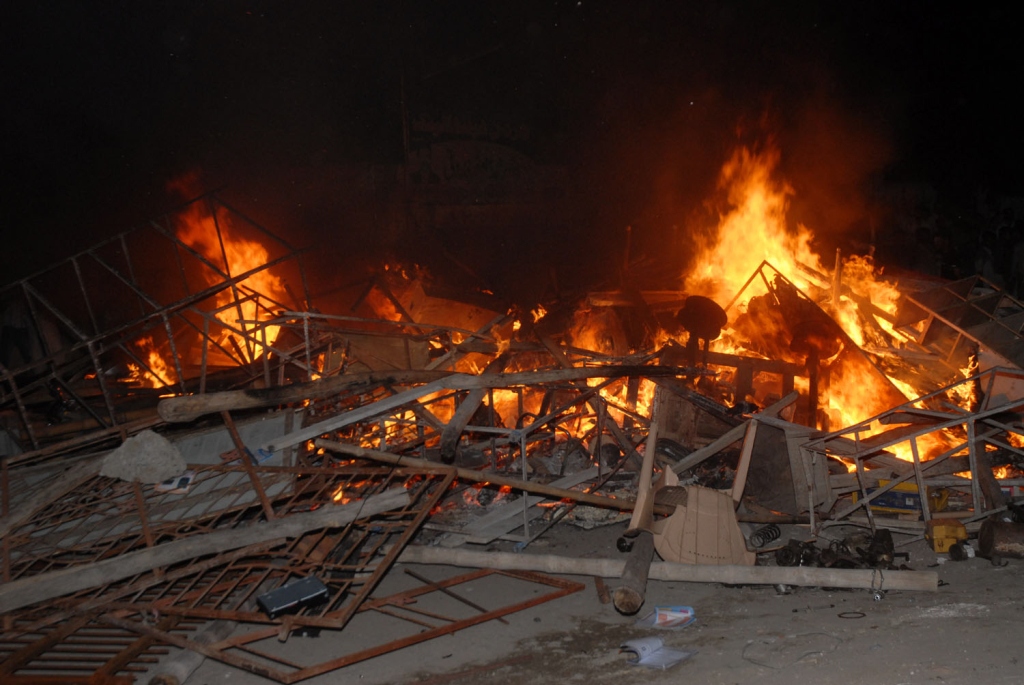 ---
LAHORE: Last week an elderly woman and her two minor grand daughters were burnt alive in Gujranwala by a charged mob. A week of silence has passed since then.

No suo motu notice of the mob attack was taken, no joint investigation team was formed to investigate the incident, no judicial inquiry was ordered and no political party protested the killings.

Roads were not blocked in protest. There were no arrests.

The victims were members of the Ahmadi community, which means they see a different side of Pakistan's judicial and political processes than most citizens.

A member of the Ahmadi community from Gujranwala, requesting anonymity, told The Express Tribune that most members of his community had anticipated the apathetic reaction from all quarters.

"All politicians and religious groups forget their differences when it comes to Ahmadis," he said.

He said members of his community had lost faith in protesting and making demands.

"We cannot reach out to any institution of the state," he said. "Every state in the world must protect life and property of all its citizens equally. If the state does not recognise its duty, its people are helpless."

He blamed the government for failing to make proper security arrangements and criticised the law enforcement agencies for failing to control the mob. He said Ahmadis of Gujranwala were living in fear of another such attack and had gone to extreme lengths to ensure what little security they could afford.

He said the law and order situation was poor across the country but the Ahmadis were especially vulnerable to the violence.

"The brutality of the mob attack in Gujranwala surpassed our wildest imagination," he said.

He said a mob had been incited through announcements in mosques. He said a large group of people had gathered and set fire to houses of Ahmadis.

"The mob was there for hours," he said. "But no one was there to stop them."

He said no politician had condemned the incident and lawyers and civil society organisations had been silent on the issue.

"I suppose this shouldn't be surprising," he said.

He said the prime minister had condoled the bereaved family after he was criticised for remaining silent on the issue. "Politicians do not talk about our problems because no one wants to lose their vote bank," he said. He said mob attacks on minorities had become frequent, adding that the government should take concrete steps to protect them as soon as possible," he said.

Published in The Express Tribune, August 4th,2014.
COMMENTS (5)
Comments are moderated and generally will be posted if they are on-topic and not abusive.
For more information, please see our Comments FAQ