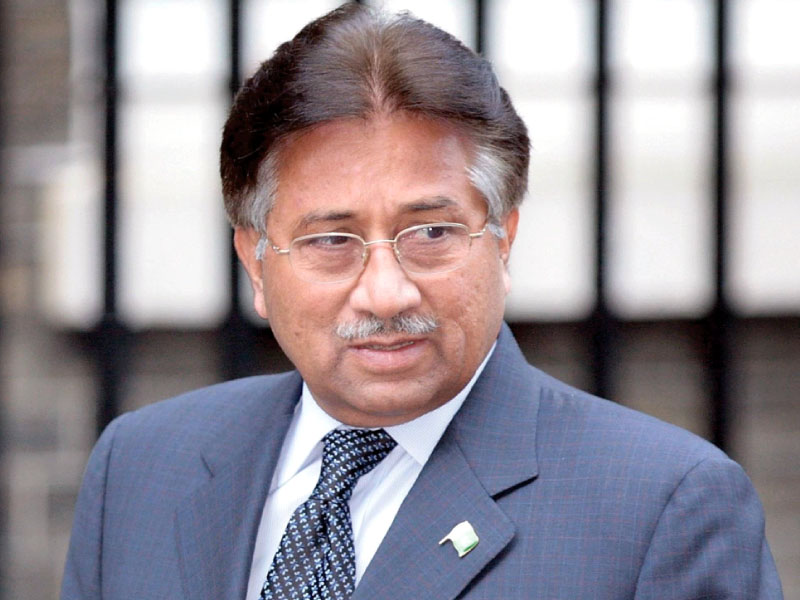 ---
ISLAMABAD:



A special court bench led by Justice Faisal Arab will resume proceedings in the treason trial against General (retd) Pervez Musharraf on August 5.




The PML-N government is facing tough challenges in pursuing the case against the former military ruler. When the trial began in December 2013 under Article 6 of the Constitution, the defense team raised objections over the use of faulty investigation practices and requested the court to drop treasons charges against Musharraf.

Musharraf's counsel, led by Farogh Nasim, has billed the case as a form of discrimination against an individual who is being targeted because of personnel vendetta.

Farogh Nasim said the attorney general for Pakistan (AGP) had asked PM Nawaz Sharif to constitute an oversight body to ensure transparency in the investigation. However, no such panel had been developed. This is a clear deviation from the apex court's decision, he said.

Investigation process

The deputy director of the Federal Investigation Agency (FIA), Khalid Rasool, who is a prosecution witness, has said that the recording of Musharraf's November 3, 2007 speech have been obtained from PTV alongside other pertinent documents from the defence ministry, cabinet division and printing corporations. He added that the material has been handed over to the chief of the FIA investigation team Muhammad Khalid Qureshi.

A prominent witness of the case, deputy solicitor of law ministry Taj Umer has already testified. He presented 19 documents in court, including affidavits of new judges and evidence documenting orders to impose emergency rule on December 14, 2007. He also issued orders to prevent all judges — including former chief justice Iftikhar Muhammad Chaudhry — from working.

Further delays

The former military ruler cannot leave the country after a five-judge bench of the apex court turned down his plea to overturn the Sindh High Court's (SHC) June 12 verdict to remove his name from the Exit Control List (ECL) after the Eid vacations.

Musharraf had filed an application through his advocate on record Chaudhry Ahmad Nawaz to expedite the court's decision on the matter.

"There is grave urgency in the matter since Musharraf's mother is very ill and the petitioner is also in dire need of medical treatment which is not available in Pakistan", the application said.

The Express Tribune has learnt that the case will now be heard in September.

Chaudhry Faisal Hussain, who is part of Musharraf's counsel, pointed out that the court had fixed the government's appeal against SHC verdict within a week on the AGP's request. But the court had disregarded valid concerns and rejected the former military ruler's plea.

Published in The Express Tribune, August 3rd, 2014.