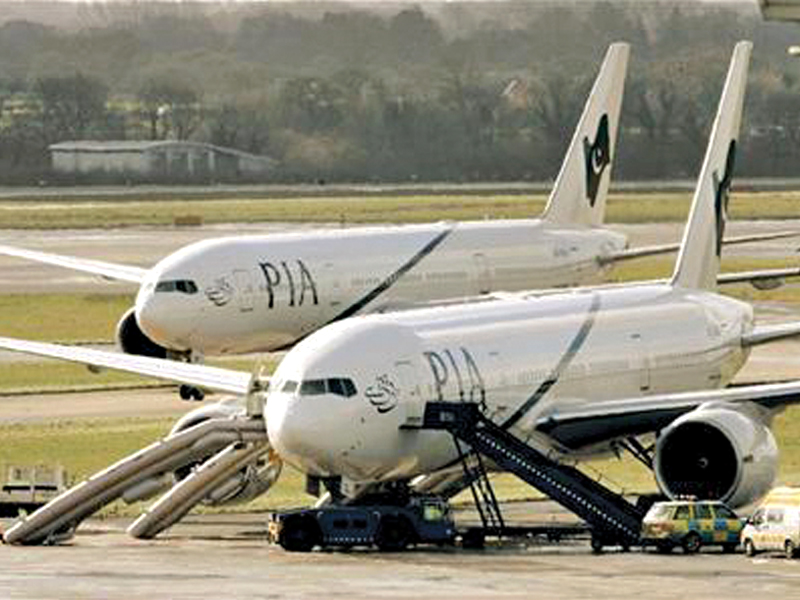 ---
KARACHI:



The Pakistan International Airlines (PIA) is hoping to receive the validation that will allow it to resume cargo service to Europe, which was suspended on July 28, officials told The Express Tribune.




The national carrier says it is confident about getting the mandatory clearance as it has spent months putting in place relevant systems and procedures to comply with tough European Union conditions, said Director Flight Safety and Quality Assurance Captain Salman Azhar.

"It was not our fault at all," he said following his return from England where he held a detailed meeting on the matter. "This temporary restriction wouldn't have been imposed in the first place if the validation had been done on time. We're hoping that the validation officials will visit at least one of the stations within a week."

PIA is the only Pakistani airline operating cargo service to Europe. It runs cargo operations from Karachi, Lahore and Islamabad on its Boeing 777 and Airbus 310 jets.

The airline found itself caught up in a tough regulation called Air Cargo or Mail Carrier operating into the Union from a Third Country (ACC3), which required carriers to take certain security screening measures by July 31, 2014.

ACC3, which came in wake of the October 2010 attempt to fly explosives hidden in a printer cartridge from a Middle Eastern state, has also placed countries in three separate categories.

"There is a Green category, which includes countries that do not need validation. Then there is the White category, which includes most. Unfortunately, Pakistan is placed in the high-risk Red category. So we are under a very close watch," said Azhar.

In compliance with the regulation, PIA has installed dual view scanners, explosive trace detectors (ETDs) and deployed dogs trained in identifying explosives.

The two-step validation is done by IATA approved Independent Validators. A pre-validation inspection has already cleared PIA to run cargo service to the EU.

"The validation is good for ten years. We are now just trying to minimise the loss by getting the process done as quickly as possible," said Azhar. "Interestingly, we are in compliance with the US and Canadian regulations."

Temporary suspension of PIA's cargo service came on the heels of a deadly attack on Karachi airport that raised concerns over aviation security.

But authorities have increased security measures in recent weeks by deploying trained and well-equipped guards around all international airports and enhancing the screening of vehicles, passengers and their attendants.

PIA generates around Rs2 billion from its cargo operations to the EU.

Published in The Express Tribune, August 3rd, 2014.

Like Business on Facebook, follow @TribuneBiz on Twitter to stay informed and join in the conversation.