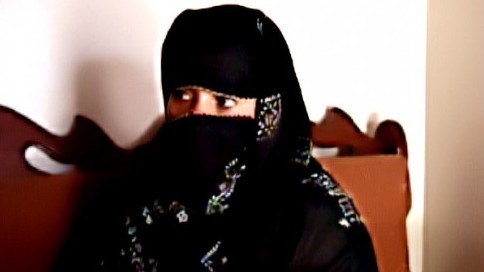 ---
BHAKKAR: A former tehsil nazim Amjad Majeed intoxicated his wife and aborted a child in an attempt to save his property from being divided, alleged Majeed's wife.

Shazia Tasleem, 35, also accused Majeed of keeping her locked up for several days. Managing to escape, Shazia reached the Bhakkar Central Police Station and lodged a complaint against Majeed. Shazia told the police that she was Majeed's second wife. "I took a divorce from my first husband to marry Majeed nearly two years ago and got pregnant with his child four months ago," she said.

Shazia said that hearing the news of her pregnancy, Majeed "was shattered and urged me to abort the child but I remained reluctant". Shazia further stated that on March 28, they had a fight during which Majeed beat her up, causing her to start bleeding. "He took me to the Sirai Civil Public Hospital's emergency ward but since no lady gynaecologist was present and he had reservations, the doctors referred us to Bhakkar DHQ Hospital." On the way there, Majeed allegedly gave Shazia some pills saying that they would stop the bleeding.

Shazia said that she took the pills, lost consciousness a while later and woke up in her bed. "On regaining consciousness, I realised that my child has been aborted. I kicked and screamed and tried to leave the house only to realize that the house was surrounded with security guards – hired by Majeed to prevent me from leaving. The neighbours were also asked to stay away," she said.

After nearly two weeks, Shazia managed to break free and has now appealed to the Punjab chief minister and Punjab IG to take notice since the local police authorities have refused to register an FIR against Amjad Majeed – for violence and deception. According to Shazia, DSP Headquarters Zayed Hussain Naqvi has been appointed by the Bhakkar DPO Syed Pervaiz Qandhari to probe the case but fears registering a case against Majeed because of his close relations with Bhakkar DIG Mohsin Butt and Railway IG Asghar Gardezi.

Talking to The Express Tribune, the DPO said that it was pointless to register a case since Amjad will easily find a way out. However Majeed refuted his wife's allegations and instead accused her of having affairs with numerous men in the neighborhood. Talking to The Express Tribune over the phone, Majeed said that he always engaged in 'safe sex' with his wife. "I always use a condom.

There is no way she was pregnant with my child. It was someone else's." However, in a petition filed for divorce with the Bhakkar sessiona judge, Majeed contradicted his own claims saying that Shazia was pregnant with his child but later had an affair with a local panchayat judge Lutfullah – who compelled her to abort the child. Majeed has three children from his first wife and is still married to her.

The investigation officer has called the couple in for an inquiry today.
COMMENTS (2)
Comments are moderated and generally will be posted if they are on-topic and not abusive.
For more information, please see our Comments FAQ