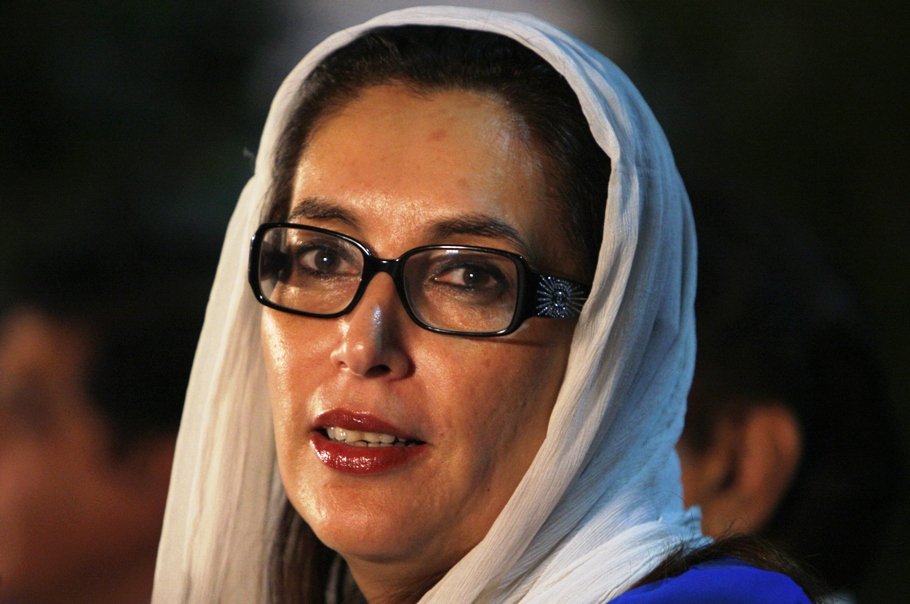 ---
KARACHI: Pakistan People Party's (PPP) former prime minister Benazir Bhutto's 61st birthday was observed on Saturday. Special events are being organised throughout the country on this special occasion.

The National Assembly offered Fateha for former premier. State Minister for Religious Affairs and Interfaith Harmony Pir Aminul Hasnat Shah lead the prayer.

Speaking on a point of order, Leader of Opposition Syed Khursheed Shah paid tribute to Benazir and urged the speaker to pray for her as she had offered unmatched sacrifices in the ongoing war against extremism and terrorism.

PPP Karachi chief Qadir Patel announced the party's plan to establish 10 blood camps on June 21 to June 22 in different districts of Karachi. "The blood collection will be a tribute to our slain leader," he stated, while addressing a press conference at the PPP media cell on Saturday.

PPP Chairperson, and Benazir's son, Bilawal Bhutto has also appealed to party workers to donate generously in order to show solidarity with the soldiers participating in Operation Zarb-e-Azb.


PPP blood donation drive across Pakistan 1 mark SMBBs 61st B'day. Donating blood 4 r soldiers on front line. #HBDSMBB http://t.co/ilDYGjIAoQ

— BilawalBhuttoZardari (@BBhuttoZardari) June 21, 2014


According to the Information Department of the Sindh government, the donation will be sent directly to the Pakistan Army.

1953 - 2007

On June 21, 1953, Benazir Bhutto was born at Zulfikar Ali Bhutto's home in Karachi.

After completing her education from the United Kingdom and the United States, she returned to Pakistan in 1986.

Benazir married former president Asif Ali Zardari and had three children: Bakhtawar, Aseefa and Bilawal.

On December 2, 1988, she became the country's first and only female prime minister. She was a democratic socialist who served as the 11th Prime Minister of Pakistan in two non-consecutive terms.

The first attempt on Benazir's life was made after she returned to the country on October 18, 2007. She survived the first attack but exactly two months and nine days after the first incident, was assassinated in Rawalpindi on December 27, 2007.

..........................................................................................................................................................

Slideshow: A glimpse into Benazir Bhutto's life.
COMMENTS (13)
Comments are moderated and generally will be posted if they are on-topic and not abusive.
For more information, please see our Comments FAQ