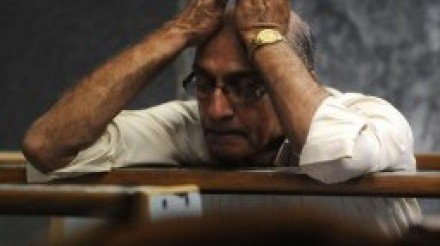 ---
KARACHI:
After recording the highest exchange volume in 6 months on Thursday, the Karachi Stock Market saw a slow day with mixed trends among key indices.
The All-Share Index fell below par with a 12-point loss at close. The KSE-100 Index closed at 10,660 with a 20-point loss.
World Call, NIB Bank and TRG Pakistan are top 3 companies at the moment.
Total exchange volume today was 214 million.
COMMENTS
Comments are moderated and generally will be posted if they are on-topic and not abusive.
For more information, please see our Comments FAQ