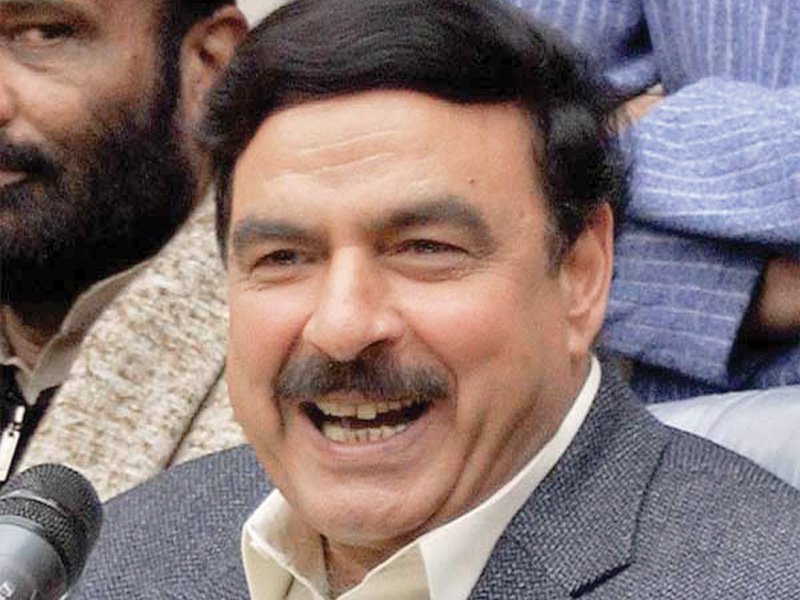 ---
RAWALPINDI:



Despite controlling only three seats in the National Assembly, the chiefs of their own factions Chaudhry Shujaat Hussain of Pakistan Muslim League Quaid-i-Azam and Sheikh Rasheed of Pakistan Awami League have decided to form a 'grand alliance' of opposition parties with the intention of toppling the government.




During a joint press conference here on Thursday, both leaders agreed to join hands with Tahirul Qadri's Pakistan Awami Tehreek (PAT) against the government and also join PAT's sit in.

"There will be no more talks with the government," Rasheed said, adding he would launch a train march to Lahore on June 20.

When asked about the PML-Q's change of heart last year, when it joined the government after initially supporting the PAT long march, the PML-Q chief said he does not want to topple the government, but the government is inviting everyone to topple it.

Chaudhry Pervez Ilahi said his supporters would welcome Rasheed everywhere and would join his train march as well.

He said he would convince other opposition parties to make a grand alliance and rid Pakistan of the "current system based on inequality and injustice".

"I will try to convince Pakistan Peoples Party to join us," he said. He said the opposition parties' movement will test the current government and the judiciary's patience. It will also show people how much the government allows them to exercise their rights to peaceful demonstrations.

Published in The Express Tribune, June 13th, 2014.