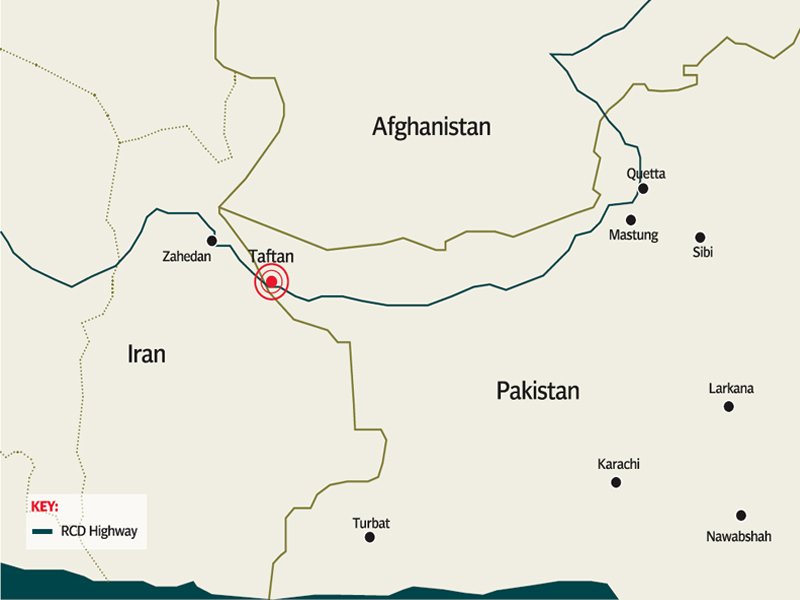 ---
QUETTA: Nearly two dozen people were killed and many more injured in a suicide attack on a hotel hosting Shia pilgrims in Taftan, a district on the border with Iran, late Sunday night. Officials fear the death toll could rise as some of the injured are in critical condition.

A suicide bomber entered Al Murtaza Hotel and detonated the explosives strapped to his body in the midst of Shia pilgrims, security sources told The Express Tribune. The blast caused significant damage to the building.

Other sources claimed that two suicide bombers entered Al Murtaza and Al Hashmi hotels where around 300 Shia pilgrims were staying. However, one of them could not detonate the charge.

According to Balochistan Home Secretary Akbar Hussain Durrani, the pilgrims had returned after pilgrimage of sacred shrines in neighbouring Iran. "They were waiting for transport in the two hotels when the bomber struck," he added. Sources said the pilgrims belonged to different parts of the country, including Kurram Agency.

Levies officials confirmed that 23 people were killed and many more injured. However, Edhi sources put the number of fatalities at 35.

Levies and Frontier Corps personnel swung into action and reached the spot while the attack was still under way. They engaged the attackers in a gunfight. The militants lobbed hand grenades and fired sophisticated weapons at the

Levies and FC personnel.

FC spokesperson Khan Wasey claimed in a statement that one of the bombers was killed by the paramilitary troops. The casualties were ferried to a local hospital from where they were later airlifted to the Combined Military Hospital (CMH) in Quetta.

Sources added that intelligence agencies had warned of possible attacks on pilgrims one month ago, but the authorities failed to put in place adequate security to thwart Sunday's attack.

A banned outfit Jaish-ul-Islam claimed responsibility for the attack. A purported spokesman for the group, Azam Tariq, called Quetta-based journalists from an undisclosed location to claim credit for the deadly attack.

The Majlis Wahdatul Muslimeen, Hazara Democratic Party, Tehreek-e-Nifaz-e-Fiqa-e-Jaferia and Tahaffuz-e-Azadari Council condemned the attack and called it failure of the government. Their leaders said that the government has failed to provide security to the pilgrims going to Iran.

Published in The Express Tribune, June 9th, 2014.
COMMENTS (7)
Comments are moderated and generally will be posted if they are on-topic and not abusive.
For more information, please see our Comments FAQ