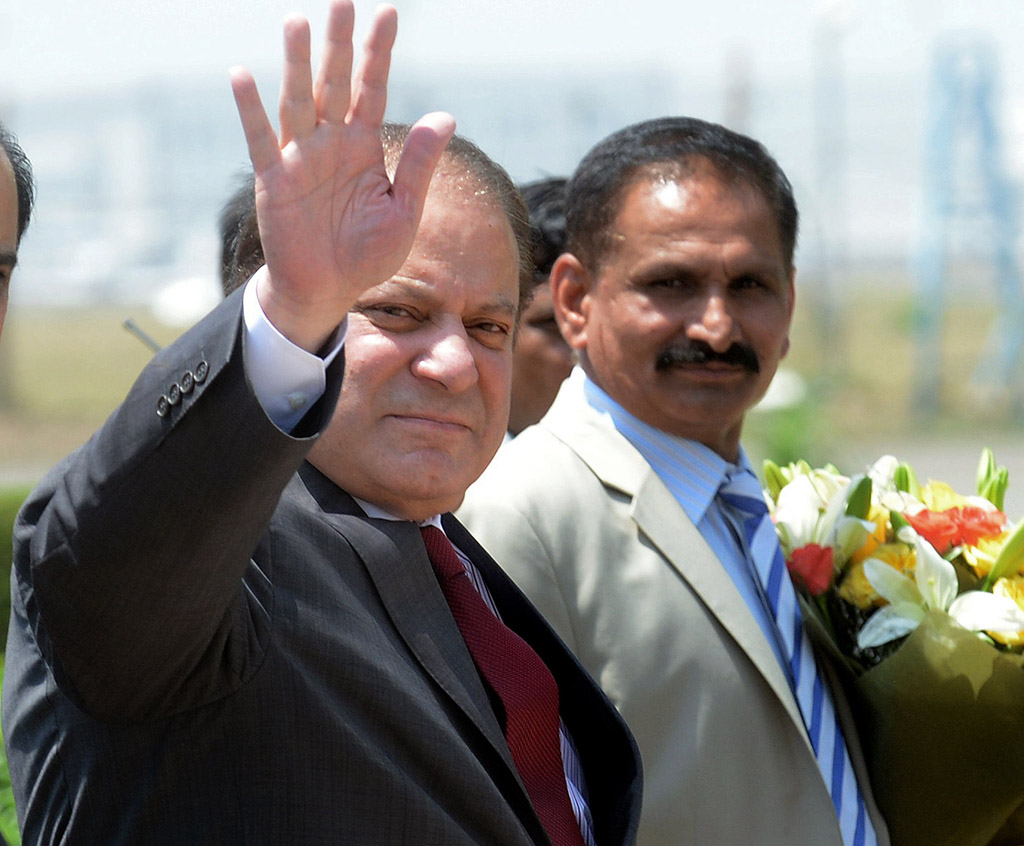 ---
NEW DELHI:



Soon after his arrival in New Delhi, Prime Minister Nawaz Sharif said Indian Prime Minister Narendra Modi's ascension to power represented 'a great opportunity' for the neighbours to forge a new era in their troubled relationship.




"This could help in turning a new page in our relations [...] This is a chance to reach out to each other. Both governments have a strong mandate," he told NDTV in an interview shortly before the inauguration, according to a transcript provided by the Pakistan High Commission.

"Both countries should rid the region of instability and insecurity that has plagued us for decades. We should remove fears, mistrust and misgivings about each other."

Premier Nawaz, who is to hold bilateral talks with Modi today (Tuesday), said that the neighbours should use their common heritage to help overcome their differences. "No two nations have ever possessed so much of cultural and traditional similarities as India and Pakistan. Why not turn the similarities into our strengths?"




He promised to pick up the threads of a failed peace process which went on during his second term in office -- which coincided with the last BJP government in India. In 1999, the then Indian prime minister Atal Bihari Vajpayee rode a bus to Lahore to sign an accord with Nawaz, but three months later the two countries nearly went to war over Kargil.

Separately, in an interview with Hindustan Times, Premier Nawaz said he would be happy to have Indians invest in Pakistan and offered them high returns on their investment. "If Indians come [to invest], they will find Pakistani markets very attractive, with returns as high as 30%."

The online edition of the Indian newspaper mentioned that Indian companies such as the Adani Group had proposed producing electricity to be sold to Pakistan, but such proposals had not taken off. According to the report, "Sharif once again reminded Indian businesses of such opportunities".

The prime minister was quoted as saying, "I am regarded as a friend of businessmen and we are regarded as a business-friendly government. Modi, too, is perceived as a business-friendly person. He has a model of development."


Published in The Express Tribune, May 27th, 2014.
COMMENTS (16)
Comments are moderated and generally will be posted if they are on-topic and not abusive.
For more information, please see our Comments FAQ