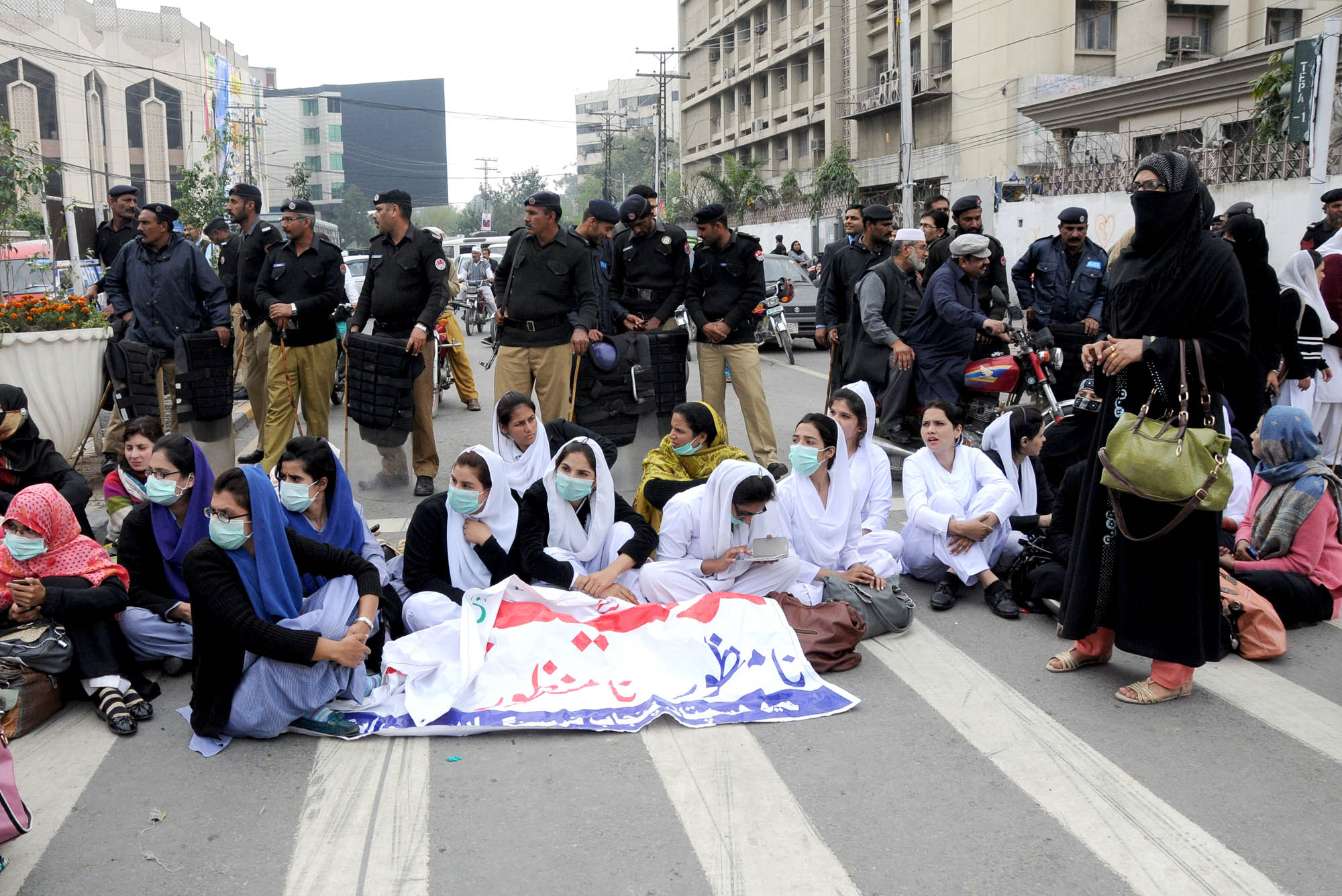 ---
KARACHI: The husband of a lady health worker (LHW) killed her over a domestic dispute, Express News reported on Thursday.

The incident took place in the Sachal area of the city.

After the murder, the other lady health workers, who are part of the same anti-measles drive as the deceased, boycotted the drive for a day.

The workers announced that they will wear black armbands to register their protest.

Incidents of domestic disputes that have lead to deaths of family members are not uncommon in Pakistan.

Previous incidents

In February, a man was killed in Hyderabad by his brother and nephews over a domestic dispute. According to SHO Tando Yousuf police station Shaukat Baladi, the incident had happened in the American Quarters area.

In November last year, a woman was severely burnt allegedly by her husband over a domestic dispute in Alhaj Colony. Paharipura police had said the husband threw kerosene in the room his wife was asleep in at night before setting it on fire.

A man shot dead his ex-wife and son and injured a neighbour in Fazal Town in the jurisdiction of Airport Police Station, Rawalpindi. The police had said that the man had had a heated exchange with his ex-wife and 25-year-old son, during which he opened fire on them.
COMMENTS
Comments are moderated and generally will be posted if they are on-topic and not abusive.
For more information, please see our Comments FAQ