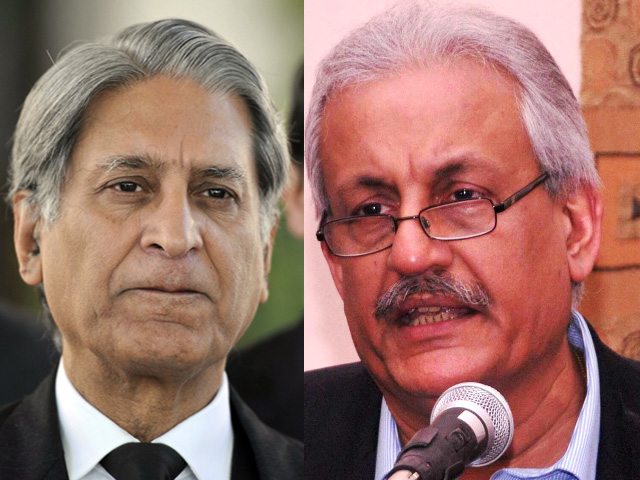 ---
ISLAMABAD:



Senators from the Pakistan Peoples Party (PPP) on Monday raised concerns about the present democratic system, and felt a conspiracy is being hatched which will have long-lasting repercussions on the federation.




While tabling a motion in the upper house, the opposition party discussed the prevailing political crisis and said it perceives that there is a danger of state institutions being consumed by conflict.

"Irrespective of their political interest and ideology, I urge all political parties to come forward to rescue the federation and the existing system rather than derail it," said PPP Senator Raza Rabbani.

"A presidential form of government will have a long-lasting implication on the overall existence of the country," he warned.

He said the country has experienced military interventions in the past, but noted that the situation has "drastically changed" and that freedom of expression and technological advancement will prevent any undemocratic step which has damaging implications.




He elaborated that dictatorship is a centralised system which will roll back the provincial autonomy given under the 18th Amendment and cause a trust deficit between the Centre and the federating units. "This will encourage those forces which believe in violence and an undemocratic approach to get their rights," he mentioned.

Rabbani noted that Pakistan is no more the welfare state which was created by the Quaid-e-Azam in 1947, but has converted into a security state over time.

He said that though the PPP also has serious reservations over the election results, making the entire process controversial could be dangerous for democracy.

Another PPP senator, Saeed Ghani criticised the PML-N government for its silence over the clash between Geo TV and the military, following the propaganda against the ISI chief.

"The situation would not have reached this stage had the government played its part to 'patch up' between the two parties," he noted.

He said that due to the indifferent attitude of the government, people are left to settle scores and get justice on the streets, which is an alarming trend for the system.

The senator recalled that Geo TV had also launched a baseless media campaign against the PPP government. He said the situation is moving towards a critical juncture, but the prime minister and cabinet are not ready to talk openly.

Senator Aitzaz Ahsan said the situation is alarming and all political and democratic forces should play their role to save the system.

Senator Farhatullah Babar of the PPP said that Parliament should play a constructive role to overcome the existing situation. He suggested forming a parliamentary committee to address the issue, saying if the media becomes weak then democracy will be at risk.

Published in The Express Tribune, May 20th, 2014.
COMMENTS (9)
Comments are moderated and generally will be posted if they are on-topic and not abusive.
For more information, please see our Comments FAQ