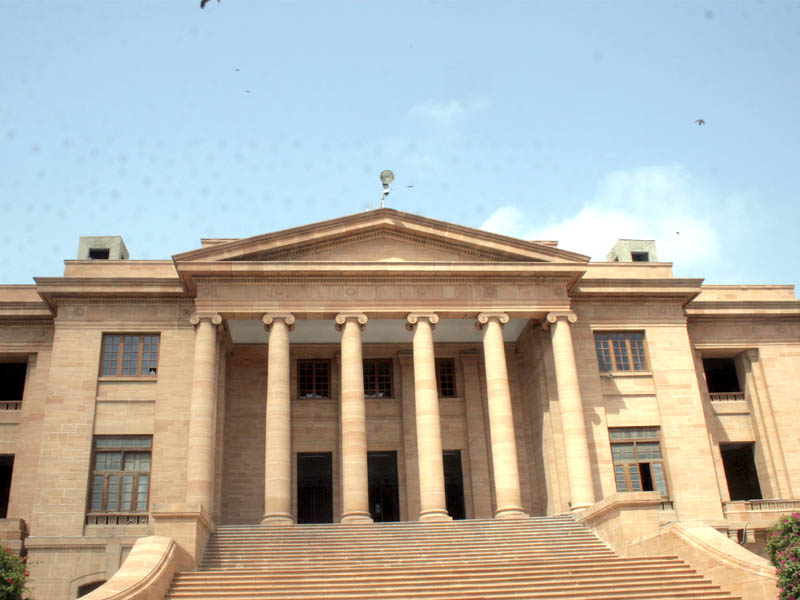 ---
KARACHI:



The Sindh High Court (SHC) issued a notice to Bilal Khar, the prime suspect in the 2000 acid attack on his wife, Fakhra Younus, through the Punjab inspector-general of Police to produce him in court.




Headed by Chief Justice Maqbool Baqar, the bench directed the Punjab IGP to ensure that the summon is served on the respondent. This direction came following the reports that of the respondent has been arrested. Bilal, who is the son of former Punjab governor and Pakistan Peoples Party leader Ghulam Mustafa Khar, has recently been arrested over poll rigging allegations and is currently under judicial custody in Muzaffarabad.

The respondent has failed to appear in court despite issuance of repeated notices over the last two years on a petition seeking reinvestigation into the high-profile acid attack.

Younus was allegedly attacked by her husband, Bilal, in the year 2000 and subsequently jumped to death in Rome, Italy, on March 17, 2012. Twelve years after the case first surfaced, three human rights organisations have approached the court to seek justice for the victim's family and have challenged the suspect's acquittal by the sessions' judge.

The petitioners — the Pakistan Institute of Labour Education and Research, Shirkat Gah and Pakistan Fisherfolk Forum — claimed that the acquittal on December 16, 2003, came because the four eyewitnesses in the case refused to identify Bilal in court due to his influence. The trial court had also failed to consider the evidence available on record, they alleged. The high court was pleaded to summon the entire record relating to Younus' case from the trial court, examine it, and then remand it back to the court for a retrial.

According to the petitioners' lawyer, Faisal Siddiqui, the case should be reinvestigated under the Criminal Law (Second Amendment) Act 2011. On Monday, the petitioners' lawyer informed the two-judge bench that, according to media reports that appeared on May 6, Bilal has been arrested over allegations of election rigging in Muzaffarabad and is currently in judicial custody.

Published in The Express Tribune, May 20th, 2014.