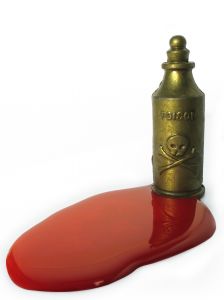 ---
FAISALABAD:



Two girls died and their brother was unconscious on Saturday after their mother poisoned them, police said.




They said they had arrested 27-year-old Samina* who took some of the poisoned food herself for trying to commit suicide and killing her children Shabbir*, 7, Aiman*, 5, and Sidra*, 3.

Samina, a resident of Shadab Colony, later told the media her husband Muhammad Asif*, a truck driver, had grown addicted to drugs and taken another wife.

She said he had not been meeting his obligations. "He does not feed the family and beats me when I ask for money."

She said Asif had been living with his second wife. She said she had told his family a few days ago that he had stopped visiting her.

"I told them Asif had stopped visiting. I also warned them that I would take an extreme step if I was not given money to feed the children… they did nothing."

She said she had also requested her brother-in-law Muhammad Naeem to persuade Asif to return to her.

"The children were crying for food and I had no money."

"I gave them poisonous pills… I could not see them die of hunger," she said.

She said she had then called Naeem to tell him she had poisoned the children and herself. Muhammad Ashraf, a neighbour, said he found the children lying unconscious when he visited the house.

"I learnt that she has poisoned the kids and herself," he said.

Ashraf said he called the Rescue-1122 who took the children to the Allied Hospital, Faisalabad. Aiman and Sidra died at the hospital. Shabbir was in critical condition.

Nishatabad Station House Officer (SHO) Yar Muhammad Wattoo told The Express Tribune they had arrested Samina from the hospital. He said she had taken poisonous pills at the hospital. He said they were now waiting for a medical report.

"We will take further action once we get the medical report," he said.

District Coordination Officer Noorul Amin Mengal visited the hospital and inquired after Shabbir and Sidra.

Names have been change to protect identity

Published in The Express Tribune, May 11th, 2014.
COMMENTS
Comments are moderated and generally will be posted if they are on-topic and not abusive.
For more information, please see our Comments FAQ