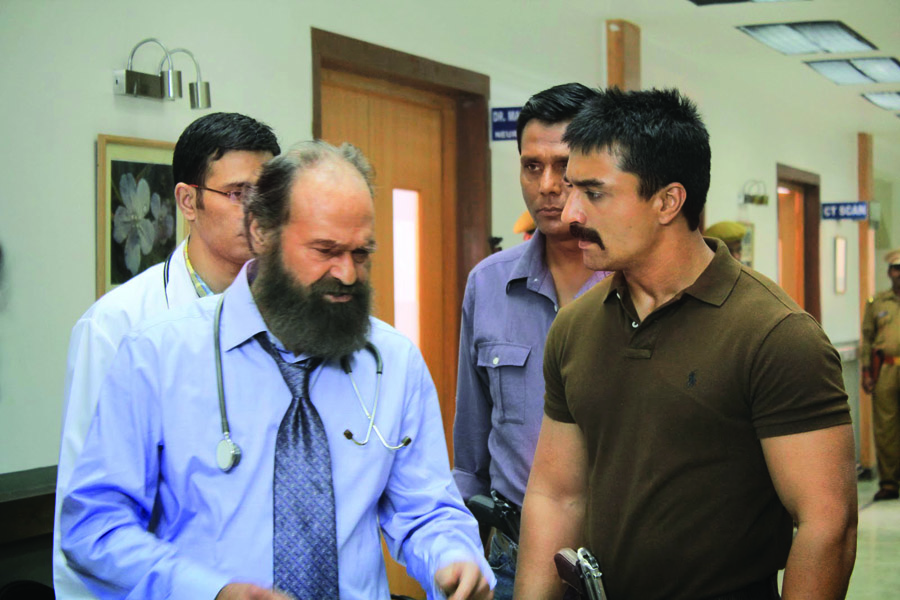 ---
LAHORE:

Bollywood films that shed light on issues prevalent in society usually stumble at the box office. Naseeruddin Shah's Yun Hota Toh Kya Hota (2006), Raj Kumar Gupta's Aamir (2008) and Subhash Ghai's Black and White (2008) raised the pertinent issue of extremism, but grossed mediocrely. Joining this category of films is Ya Rab, which premiered in Pakistan this month.


Director Hasnain Hyderabadwala has previously directed commercial films such as The Killer (2006) and The Train (2007). Now four films old, he says that he has the knack for communicating emotions through the silver screen. "I have always had a command over human emotions and I was drawn towards making Ya Rab because of its sensitive theme. I see it as a wake-up call for not only South Asia, but also other parts of the world," he states.




He feels that being a responsible filmmaker and Muslim, it was his duty to make Ya Rab. He shares that veteran director Mahesh Bhatt, who has been an avid promoter of the film, had recommended him to highlight this issue in order to dispel the stereotypes that often surround Islam.

"This is not supposed to be provocative film. It's a thought-provoking film, which draws inspiration from the 2008 Mumbai attacks. It's about how Muslims around the world are manipulated under the false pretences of 'jihad' and Islam," he comments.

Putting together a script with consideration and also getting the point across was challenging for Hasnain. He maintains that extremism is not limited to India and Pakistan; it is a widespread phenomenon. He consulted several individuals to make sure that he takes a balanced approach in making the film.

However, the film has faced a fair share of controversy. A public-interest litigation had been filed against the film to ban it from premiering in India and the Indian censor board was reluctant to certify it without a significant amount of editing.

"From day one, I knew the film would face resistance, but jeet sach ki hui (truth was victorious)," he claims. "We have received overwhelming support from the English, Hindi and Urdu press."

The film features a relatively lesser known cast according to Bollywood standards. It stars Pakistani actor Manzar Sehbai, Ajaz Khan and Arjumman Mughal, among others. Hasnain shares that working with Manzar, who has given a powerful performance in the film, provided depth to the script. "I was looking for an actor to play Dr Mazhar and happened to see Bol. That day, I knew I had found my actor. Manzar sahib is a fantastic actor; he is the only actor who I gave the liberty to perform as he pleases, as I did not want to restrict his movement or expression," he said.




The film has received mixed to good reviews; one of the criticisms is that the film's quality and budget could have been increased.

Hasnain plans on making a thriller next, which is presently in the pre-production phase.

Some Bollywood films made on the issue of extremism, post 9/11 

Madhoshi (2004)

Yun Hota Toh Kya Hota (2006)

Hope and a Little Sugar (2006)

Aamir (2008)

Black and White (2008)

A Wednesday (2008)

New York (2009)

Kurbaan (2009)

My Name Is Khan (2010)

Tere Bin Laden (2010)

I Am Singh (2011)

Published in The Express Tribune, May 9th, 2014.

Like Life & Style on Facebook, follow @ETLifeandStyle on Twitter for the latest in fashion, gossip and entertainment.