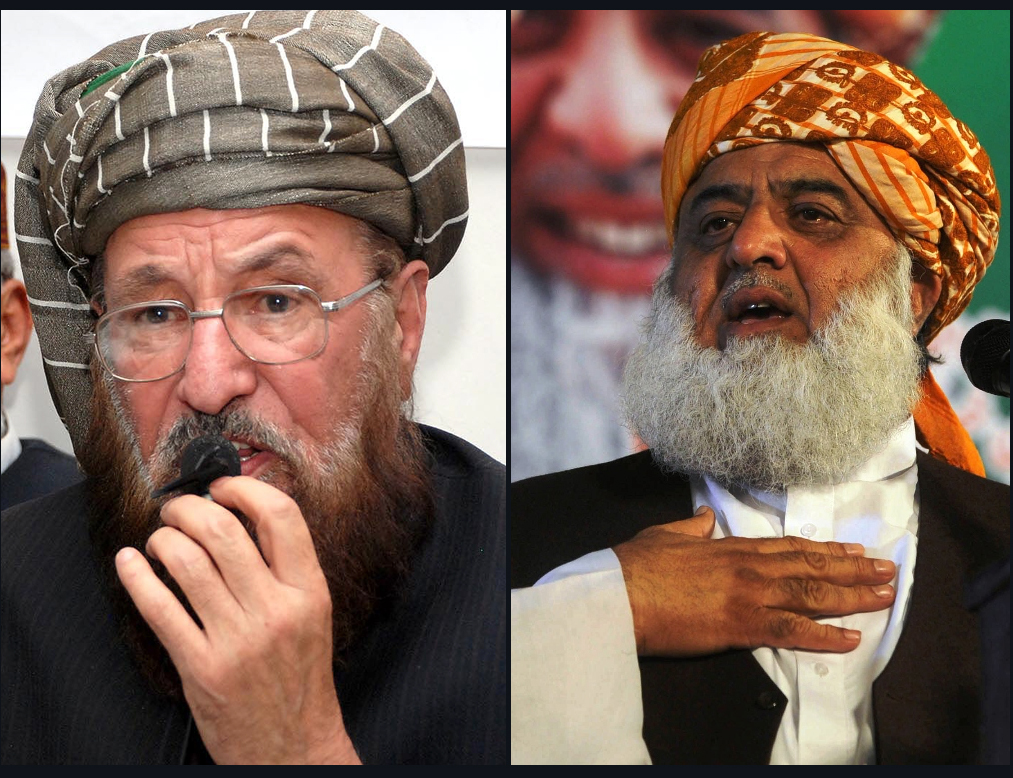 ---
AKORA KHATTAK: Jamiat-e-Ulema Islam-Samiul Haq (JUI-S) leader Maulana Samiul Haq said that everyone is on the same page regarding peace talks with Tehreek-e-Taliban Pakistan (TTP) and people who oppose talks are enemies of the nation.

He was addressing a conference held at Darul-Uloom Haqqania in Akora Khattak.

If talks fail, both the government and Taliban would be held accountable, said Haq.

Endorsing Samiul Haq's view on peace talks, Jamiat-e-Ulema Islam-Fazlur Rehman (JUI-F) chief Maulana Fazlur Rehman said he and Samiul are on the same page regarding talks with Taliban.

"In madrassahs we preach about peace not war," said Fazl.

At the end of the conference a resolution was also passed asking to include tribal leaders in the peace process.