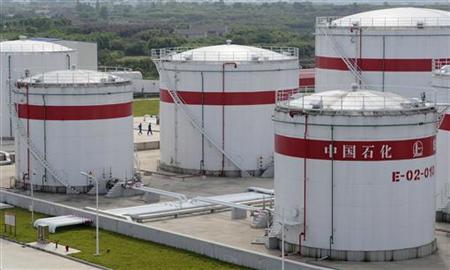 ---
LONDON: World oil prices steadied on Thursday, after recent gains on the back of improving demand and strong company results in the United States, the world's biggest energy user, analysts said.

New York's main contract, light sweet crude for delivery in May, slid by just five cents to 85.79 dollars a barrel. London Brent North Sea crude for May gained 16 cents to 86.31 dollars per barrel.

Crude futures had rebounded sharply on Wednesday after five successive sessions of decline, amid an unexpected drop in crude stockpiles in the United States.

"The economic indices and (earnings) results from American companies are very good so a lot of money is coming into oil and the stock markets," said Ken Hasegawa, an energy desk manager with brokerage firm Newedge in Japan.

US firm Intel, which is the world's biggest computer chip maker, said on Tuesday that its first quarter net profit rose nearly four-fold to 2.4 billion dollars. The company also said it plans to hire more than 1,000 employees this year, highlighting its optimism for the chip market.

American financial giant JPMorgan Chase on Wednesday also reported a 55 percent jump in earnings to 3.3 billion dollars in the first quarter. Hasegawa said robust company earnings results led to buoyant investor sentiment, noting that the New York Mercantile Exchange (Nymex), the world's largest commodity futures trading platform, posted record trading volumes on Tuesday.

New York crude could be heading for the "upper side towards 90 dollars," Hasegawa added. Oil prices were also supported by the US Department of Energy's (DoE) weekly stockpiles report which showed a surprise drop in crude supplies, indicating stronger demand.

The DOE said crude inventories had dropped by 2.2 million barrels last week, confounding analysts' forecast for an increase of 1.1 million barrels. Meanwhile on Wednesday, the OPEC oil producers' cartel held steady its forecast for modest growth in world oil demand this year, noting uncertainty about the pace of global economic recovery.

"The world economic pulse is the variable that will determine the fate of global oil demand this year," the Organization of Petroleum Exporting Countries said in its April report.

"Economic activities in the US are playing the wild card for world oil demand growth. "Given the slow world economic recovery, world oil demand growth is forecast in 2010 is forecast at 0.9 million barrels per day (bpd) or 1.1 percent to average 85.2 million bpd," the report said. That was unchanged from the previous report.