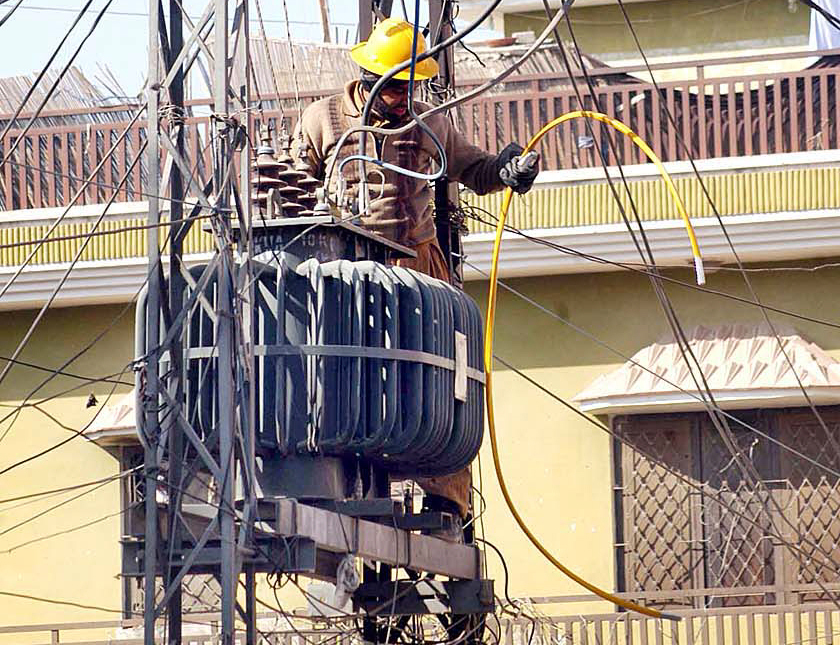 ---
MULTAN:



Minister of State for Water and Power Abid Sher Ali on Sunday said the maximum hours of load-shedding in the country will not exceed eight hours.




"I can assure you today that from now on the maximum schedule of electricity load shedding in the whole country will not cross eight hours," the minister said, addressing a public gathering in district Okara at the inauguration of Deebal Pur Grid Station after its upgrade.

He said the PML-N government had eliminated forever Rs500 billion circular debt, a step which had helped in adding 1,700MW of electricity to the national grid. He said 4,250MW of electricity would be added in national grid before the month of June.

Ali claimed the PML-N government will eliminate load-shedding by the end of its term. "After our five years, Pakistan will have no energy crisis for at least next 50 years," he said.

The minister said it was the biggest achievement of the PML -N government that it had won the trust of foreign investors in the energy sector. "Only China has signed pacts of more than $30billion with Pakistan, reflecting trust present government's policies."

He said 1,400MW would be produced from extension of the Tarbela Dam and 4,500MW would be generated from Daasu Power Project.

"RS25 billion also have been issued by the federal government for the land acquisition for Diamer-Bhasha dam while 6,500MW of electricity will be produced from coal – a project that will be initiated this year with the help of the Chinese government," he said.

He said after June, farmers would be provided electricity at a flat rate of Rs10. 34 instead of Rs14.

Published in The Express Tribune, April 14th, 2014.