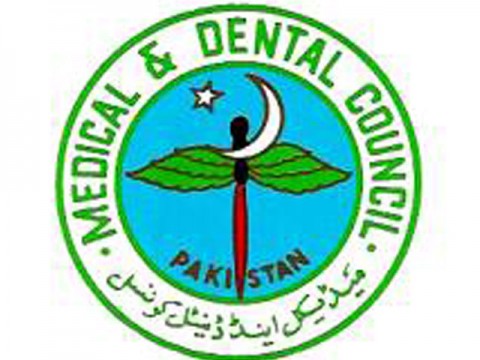 ---
KARACHI: The Sindh High Court (SHC) has restrained the managing committee of the Pakistan Medical and Dental Council from functioning till April 16. The federal government had allegedly formed the committee after unlawfully de-notifying the elected members of the council through an amendment ordinance.

Headed by SHC Chief Justice Maqbool Baqar, the bench also issued notices to the deputy attorney general and Sindh advocate general to file comments of the federal and provincial authorities by the next date of hearing.

Dr Navid Rashid Qureshi, one of PMDC's elected members who was de-notified through the controversial amendment ordinance, had challenged the provisions of the Pakistan Medical and Dental Council (Amendment) Ordinance, 2014, in the high court on Wednesday.

His lawyer, Anwar Mansoor Khan, argued that the ordinance, besides being illegal, unfair and mala fide, was beyond the competence of the federal government, and was also in violation of Article 154 of the Constitution.

The lawyer said that the PMDC Ordinance clearly states that PMDC is a regulatory authority established under the  federal law. It regulates the medical professionals and basic higher education in medicine and dentistry. In terms of Article 154 of the Constitution, the matter relating to PMDC clearly falls within the domain of the Council of Common Interests.

He alleged that the federal government, without giving any explanation or consulting either of the federating units, had bypassed the council and the parliament by promulgating the impugned ordinance. This usurped the rights and privileges of the federating units and has disenfranchised all members of the medical profession, he said.

Mansoor explained that after de-notifying the elected members through the amendment, the federal government had notified a so-called management committee to run the council's affairs. The committee had no mandate under the laws but had started functioning. He pleaded that it was necessary that the so-called managing committee be at least restrained from functioning till April 16.

The bench passed the temporary stay order as pleaded by the petitioner's lawyer and issued notices to the DAG and AG for April 16 to file comments.

Published in The Express Tribune, April 10th, 2014.
COMMENTS
Comments are moderated and generally will be posted if they are on-topic and not abusive.
For more information, please see our Comments FAQ