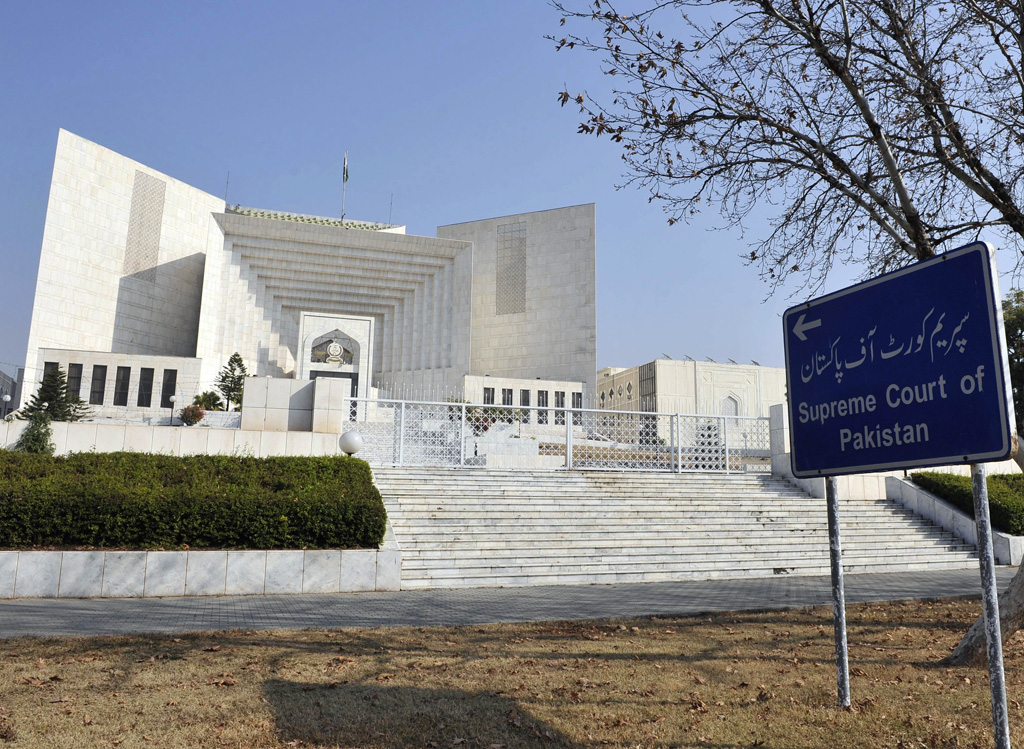 ---
ISLAMABAD:



A day after the National Assembly passed the controversial Pakistan Protection Ordinance (PPO) bill, Pakistan Tehreek-e-Insaaf (PTI) on Tuesday said that it will challenge the piece of legislation in the Supreme Court.




Following the NA proceedings, PTI chief Imran Khan ciriticised the government over the passage of PPO through the lower house of parliament and said that his party would challenge the regressive law in the apex court.

Interestingly, during Monday's vote the ruling Pakistan Muslim League-Nawaz [PML-N] failed to muster support of its allies, particularly the Jamiat Ulema-e-Islam-Fazl (JUI-F).

Irked by the move, other political parties including Muttahida Qaumi Movement (MQM) and Pakistan Peoples Party (PPP), have also opposed the bill that sparked uproar in the house on Monday.

On the other hand, PTI chief said that both the JUI-F and the Jamat-e-Islami (JI), his coalition partner in the Khyber-Pakhtunkhwa (K-P) government, support the move to challenge the ordinance.

"It [challenging the PPO] would be done along with other parties," PTI Secretary Information Dr. Shireen Mazari said while talking to The Express Tribune.

Mazari said that the JI and MQM were already on board over the issue.

Responding to a question about PPP's support, Mazari said that "We will talk to the PPP over this issue."

The PPP enjoys a majority in the upper house of parliament and its support, to either side, can change the entire scenario, she added.

"The PPP has already opposed the bill in Senate and we will ask them for their support."

Similarly, PTI vice chairman Shah Mehmood Qureshi termed the ordinance a 'black law' and said that it would turn the country from a welfare state into a police state.

According to the parliamentary practice a bill can be introduced in either house but should be passed by both upper and lower houses.

In October last year, President Mamnoon Hussain had approved the ordinance, declaring all peace-disrupting elements as 'enemies of the state', and protection of life to be the state's top priority.

The law permits the security forces to shoot suspects on sight, detain them at secret locations for up to 90 days and carry out raids without search warrants. Security forces can also carry out secret trials.

Published in The Express Tribune, April 9th, 2014.
COMMENTS (3)
Comments are moderated and generally will be posted if they are on-topic and not abusive.
For more information, please see our Comments FAQ