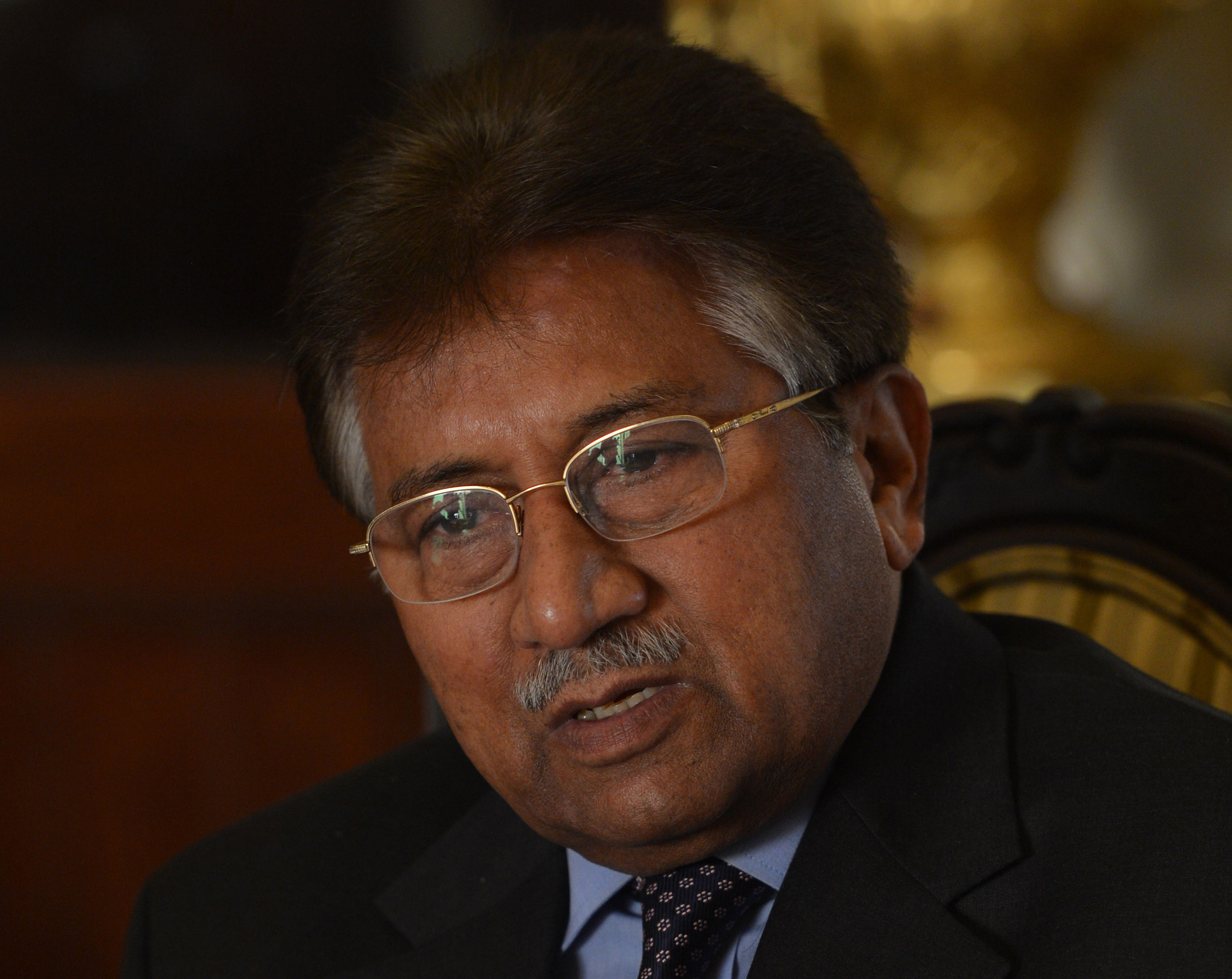 ---
ISLAMABAD: After high drama on Thursday morning, the special court formed to try former president Pervez Musharraf for treason has reiterated that he must appear on March 31 and dismissed all his appeals.

Thursday morning saw Justice Faisal Arab, the lead judge of the three-member bench, storm out of the court - abruptly ending the day's proceedings and leading to an explosion of rumours that Musharraf would be let off the hook.

The media reported that Justice Arab had recused himself from the case - leading to speculation that the matter had hit a major obstacle at at critical time. However, an order issued at 3pm, which contained the signature of Justice Arab, dismissed all applications by Musharraf's lawyers and stated that Musharraf should be brought to court if he fails to present himself for the next hearing on March 31.

Musharraf's defence lawyers had earlier expressed concerns over previous Special Court judgments and had accused the bench of not being neutral.

Justice Arab's reaction rose doubts about whether he would officially stepped down from his responsibility as head judge of the Special Court but subsequent reports confirmed that he would remain part of the three-member bench.

Background

Musharraf's lawyers have accused Arab's three-member bench of bias multiple times and have also called for the removal of Akram Sheikh as state prosecutor. The court had reserved its decision on Sheikh's appointment on March 26.

During today's hearing, the former president's lawyers said that Sheikh should not be allowed to speak on the case until the court announces its decision regarding his appointment.

Responding to this demand, Arab said the prosecutor will be allowed to speak in court, to which Musharraf's advocates reiterated that they were not happy with the Special Court bench and that it was not neutral.

"The Special Court had already issued an order that this bench will try Musharraf and that decision should be respected," Arab said.

Arab then said that if the lawyers think the bench was not neutral, he will separate himself from the bench. The head judge walked out of the courtroom after these statements and was followed by the other members of the bench.

Musharraf's advocate Ahmed Raza Kasuri said "[Musharraf's lawyers] very politely said that we are not comfortable with these proceedings."

"Reacting emotionally, Justice Arab said that he cannot carry on with these proceedings if the defence lawyers are not happy," Kasuri told media in Islamabad.

.....................................................................................................................................................



.....................................................................................................................................................

Analysis

Constitutional expert and former law minister SM Zafar said that had Arab recused himself from the bench, the two remaining judges could not have continued to hear the case in his absence.

He stated that the government would have had to issue a notification to appoint a new bench to this case. The two remaining judges could also be appointed to the new bench, but they cannot continue the hearings unless a third judge is present, he added.

Zafar said that all the verdicts issued by the court up to this point will still hold. However, he stated that the decision on Sheikh's appointment will no longer have any standing as it was not announced during the hearings.

Former chief justice Saeeduzaman Siddiqui said if the decision on Sheikh's appointment was put in writing, the court's judgement will still stand.
COMMENTS (33)
Comments are moderated and generally will be posted if they are on-topic and not abusive.
For more information, please see our Comments FAQ