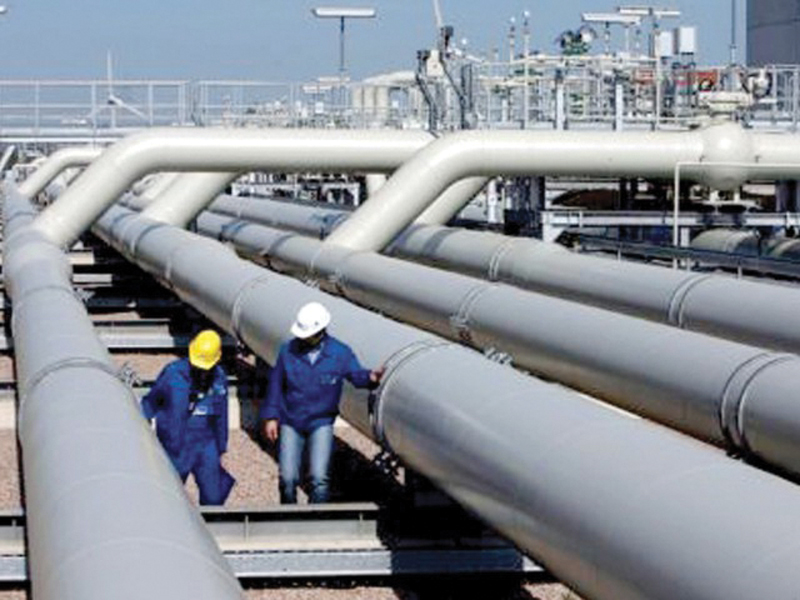 ---
ISLAMABAD:



New gas connections, apparently for political gains, have squeezed supplies to power plants as they received only 47% of the earmarked quantity in the ongoing fiscal year, leading to increase in power tariff and widespread outages.




According to an official assessment, the gap between demand and supply of gas is widening and production is expected to drop to about half of existing levels by 2020 if new reserves are not tapped or output is not increased from existing fields.




"Gas utilities will not be able to provide energy to other sectors without resorting to heavy curtailment," said official documents.

Gas production would drop from the current 4.47 billion cubic feet per day (bcfd) to 2.53 bcfd in 2019-20 if additional supplies were not injected into the system, they said.

Gas shortfall stood at 1.88 bcfd in 2013-14, which would jump to 2.49 bcfd in 2014-15, 3.03 bcfd in 2015-16, 3.54 bcfd in 2016-17, 4 bcfd in 2017-18, 4.42 bcfd in 2018-19 and 4.79 bcfd in 2019-20.

Power plants were allocated 1.525 bcfd in the current fiscal year, but got only 718 mmcfd, constituting 47.1% of the allocation because of pressure on supplies, particularly in winter.

Of the two gas utilities in the country, Sui Northern Gas Pipelines provided 30.8% of the total allocation to power plants while Sui Southern Gas Company provided 24.4%.

However, power plants received 84.1% of allocated volume from different gas fields – the reason being direct supply from these fields without routing through distribution companies.

"Gas demand and supply situation is deteriorating day by day with a rise in demand and new connections in domestic, commercial and industrial sectors and a corresponding decrease in supply due to depletion of reserves," an official said.

In an effort to meet demand from high-priority sectors and bridge the gap between demand and supply, the utilities had been undertaking massive load curtailment in compressed natural gas, cement, fertiliser and other manufacturing sectors throughout the year, he said.

According to officials, the government is now banking on gas import projects like the Iran-Pakistan (IP) and Turkmenistan-Afghanistan-Pakistan-India (TAPI) pipelines and liquefied natural gas (LNG) purchase.

A $1.5 billion grant, provided by Saudi Arabia that has tense relations with Iran, has apparently diverted attention from the IP pipeline while the TAPI project seems to be a dream because of poor law and order situation in war-torn Afghanistan.

The Ministry of Petroleum and Natural Resources, though, were hoping that the new Petroleum Policy 2012 would accelerate exploration of oil and gas reserves in the country. However, bureaucratic hurdles and the risk posed to investment by poor law and order were unlikely to encourage exploration firms to enjoy fruits of the new policy, the officials added.

Published in The Express Tribune, March 27th, 2014.

Like Business on Facebook, follow @TribuneBiz on Twitter to stay informed and join in the conversation.