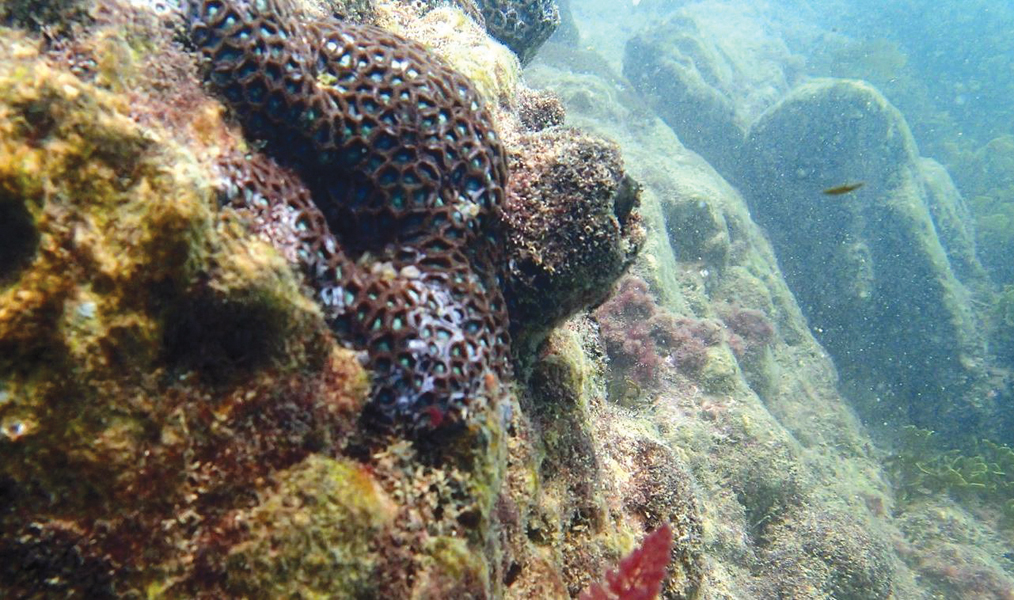 ---
KARACHI: World Wide Fund - Pakistan (WWF-P), along with Engro Vopak Terminal Limited, carried out an underwater cleanup operation at Kaio Island near Karachi on Saturday.

According to the WWF-P, there is a global concern that the coastal habitats, including underwater habitats, along the islands are being seriously affected by solid waste originating from land-based activities. These activities include accidental spillage of material in the sea or the deliberate disposal of solid waste.




Derelict fishing nets are another serious threat to underwater marine life because such nets catch and kill fish in what is termed 'ghost fishing'. Global efforts are being made to regularly remove debris from important underwater habitats so as to restore them to their natural condition.

Kaio Island, located near Gaddani in Balochistan's Lasbela district, is an important ecological habitat, known for its diverse underwater marine animals. Kaio Island is among the very few areas along the coast of Pakistan, which has a habitat associated with coral sand and is inhabited by a large variety of invertebrates and colourful fish.

However, the marine life around the island is seriously affected by the increased pollution and the accumulation of debris around the island. In the clean-up operation, a number of local non-governmental organisations and coastal communities were also involved.

Speaking on the occasion, WWF-P technical adviser on marine fisheries Muhammad Moazzam Khan said that Kaio Island is an important 'biodiversity hotspot' in Pakistan but is generally ignored because of its isolated location. "This area is under threat because of the debris accumulated around it," he said. "The ship-breaking industry located near the island is mainly responsible for the debris. Discharge of thermal effluent and the entrapment and impingement of marine animals in the cooling system is a major threat to the island and its habitat. We aim to document the exquisite marine life of this area to make people more aware of its beauty."

Indus Scuba's Mustafa Hasan claimed that there is an ongoing project that has a mission to combat the growing marine debris problem. More than 7,500 kilogrammes of underwater debris has been removed around the globe under this project.

He added that during September 2013, 155 divers signed a pledge to remove and report harmful debris throughout the whole year. "These ocean heroes are moving closer to an ocean that is free of trash each time they dive against debris," he said.

Published in The Express Tribune, March 25th, 2014.