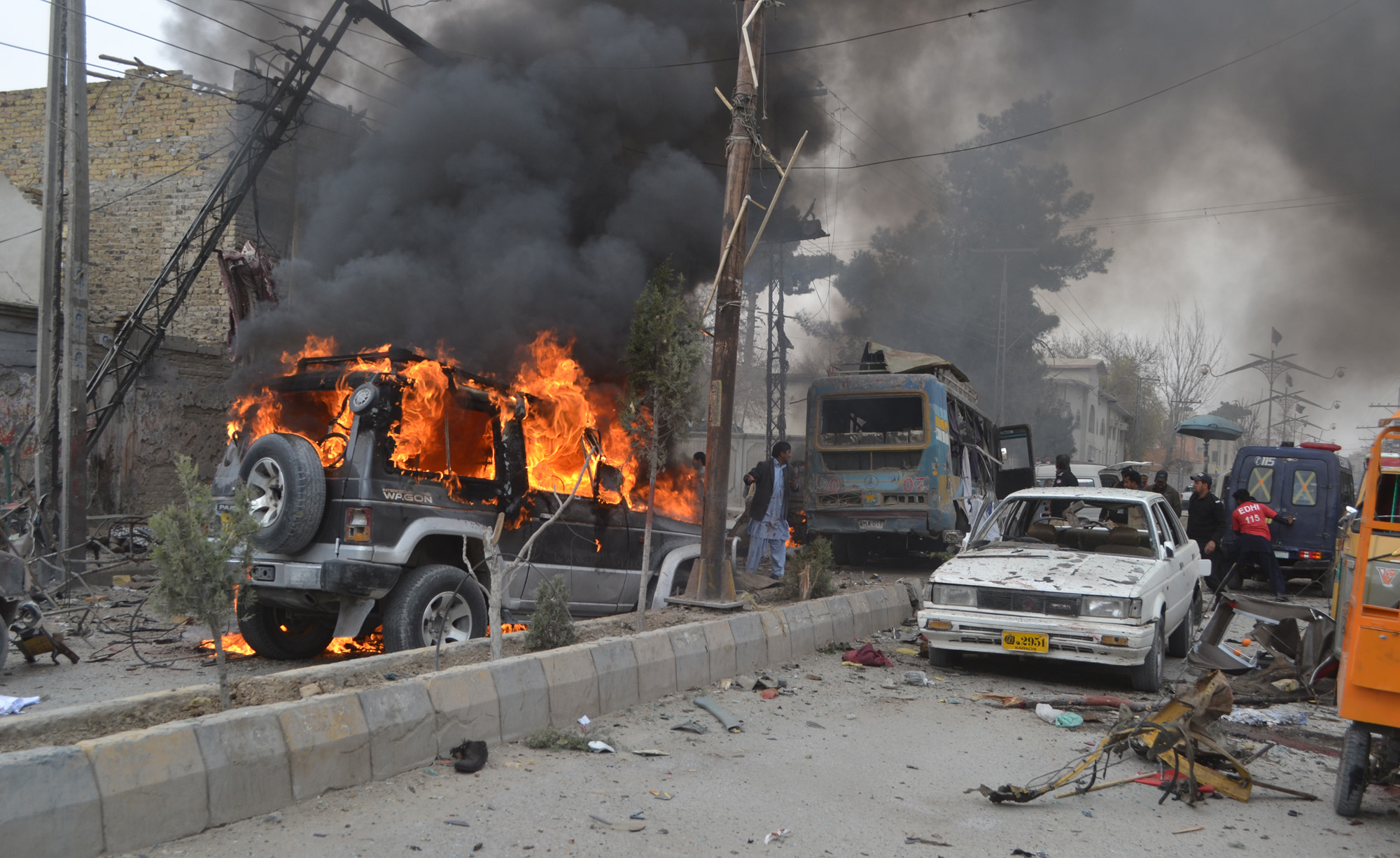 ---
QUETTA/ PESHAWAR: An increasingly active Taliban splinter group, Ahrarul Hind claimed responsibility for the Quetta and Peshawar blasts.

On March 13, attacks in Peshawar and Quetta killed a total of 19 people.

In Peshawar, a suicide bomber blew himself up in front of a police vehicle, killing at least nine bystanders including a woman and a child, police said.

In Quetta, at least 10 people were killed when a motorcycle laden with explosives exploded near a college in the city center, police said.

"We claim both Peshawar and Quetta attacks," chief of Ahrarul Hind Umar Qasmi told Reuters. "We don't abide by these [peace] talks and will continue to stage attacks."

Ahrarul Hind, which splintered from the Tehreek-e-Taliban Pakistan just a month ago, had previously claimed responsibility for an attack in central Islamabad earlier this month when suicide bombers and gunmen killed 11 people in a court.

Investigators believe that Qasmi, the leader of the group, is capable of drawing support from other militant outfits, including several linked to al Qaeda that have wreaked havoc in the country over the last decade.

Yesterday, members of the TTP negotiating team seeking to revive the stalled peace process traveled to North Waziristan in an attempt to bring their leaders to the negotiating table.