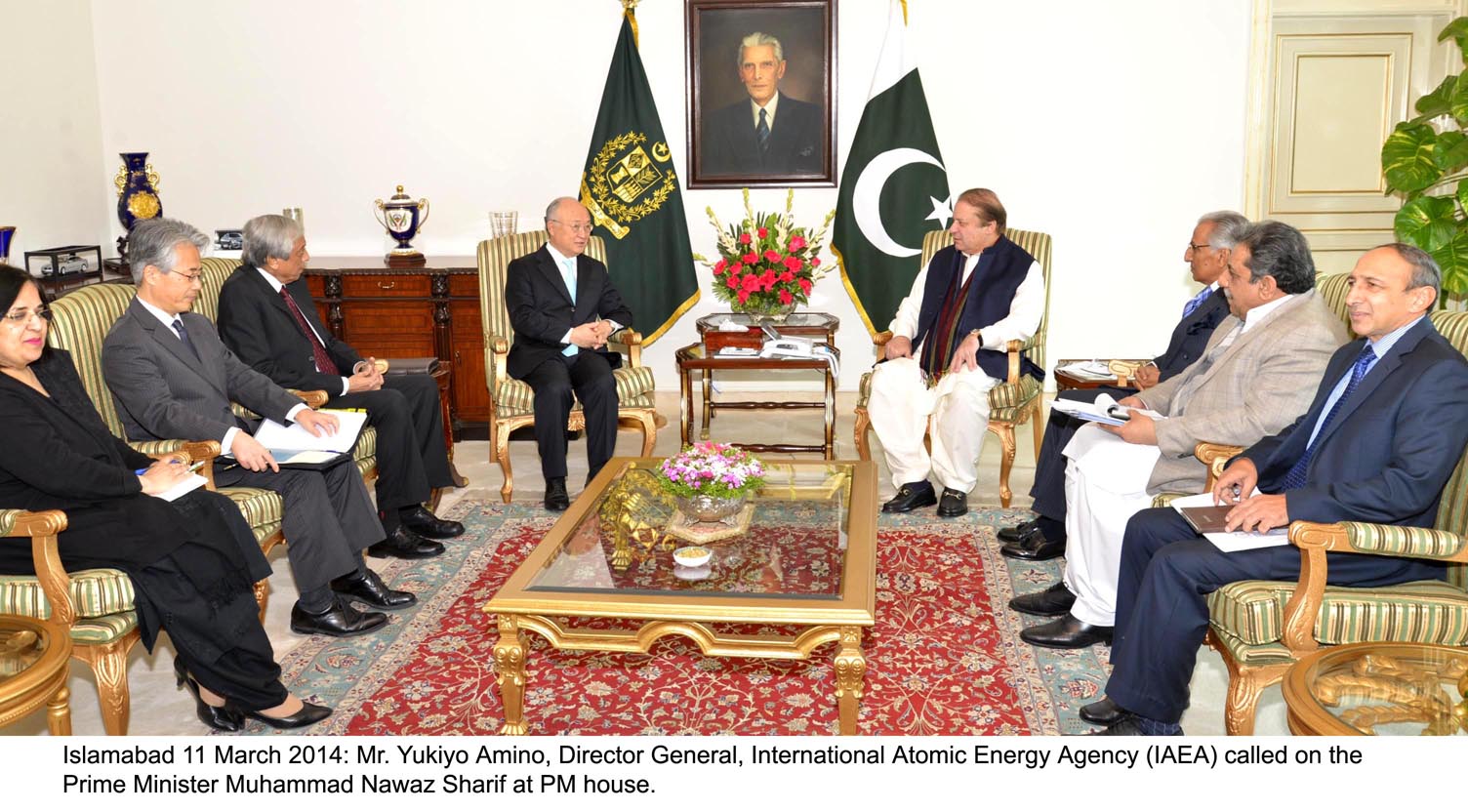 ---
ISLAMABAD: Prime Minister Nawaz Sharif on Tuesday said that Pakistan intended to use nuclear technology in order to address the country's severe energy crisis.

Talking to Director General International Atomic Energy Agency (IAEA) Yukiyo Amino here at the Prime Minister House, the premier said Pakistan Atomic Energy Commission (PAEC) was helping the country to meet its power requirements with expansion of the Chashma nuclear projects and new nuclear power plants in Karachi.

Terming the help of IAEA as key, Nawaz said Pakistan was making use of nuclear technology in several areas including power production, medicine, agriculture, food preservation and water management for the benefit of the people.

The premier also assuaged fears of proliferation, reaffirming Pakistan's commitment to nuclear non-proliferation (despite remaining one of the three countries to have never signed the non-proliferation treaty), adding that "all our current nuclear power plants as well as research reactors are under IAEA safeguards and all obligations are being fulfilled adequately."

Nawaz appreciated the positive role played by the Agency in the development of peaceful use of nuclear technology in Pakistan, for human resource development in various scientific disciplines and establishment of research and development facilities at different centers in the country.

He said the government of Pakistan valued its relationship with IAEA and said this cooperation shall be strengthened in the time ahead.

IAEA director general appreciated Pakistan's commitment to use of nuclear energy for the benefit of its people and extended his support for the cause.
COMMENTS (17)
Comments are moderated and generally will be posted if they are on-topic and not abusive.
For more information, please see our Comments FAQ